According to blockchain.info, the current hashrate on the Bitcoin network is: 25,050,000 TH/s. But what does this number actually mean and how can we calculate the energy consumption based on this number? Let's make some calculations...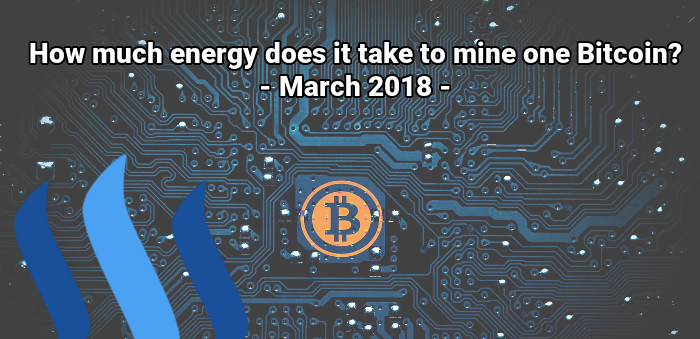 There are of course many different mining ASICs available, but in my calculation I assume that the most used miner is the AntMiner S9. The S9 was released in June 2016 and altough there is better and more energy-effecient hardware available nowadays, the AntMiner S9 is still widely used. For a fairly reliable calculation, I think the S9 can be taken as an average.
The AntMiner S9 is capable of 12,930 GH/s. This means the collective Bitcoin hash rate is equivalent to 1,937,355 AntMiner S9 miners running in parallel.
The AntMiner S9 uses 1375 watt, so in 1 hour it consumes 1.375 kWh.
This means the total power consumption of the Bitcoin network equals 1,937,355 miners * 1.375 kWh = 2,663,863 kWh.
Annual energy consumption
To calculate the annual energy consumption:
2,663,863 kWh * 24 * 365 = 23,335,439,880 kWh = 23.34 TW/h.
To put this 23.34 billion kWh in perspective, the total electric energy consumption in the United States was 3,911 billion in 2015 (source).
The total electricity consumption of the whole world is estimated at 21,776 billion kWh(source). This means that Bitcoin mining accounts for approximately 0.1% of global electricity consumption.
kWh for 1 Bitcoin
On average every 10 minutes a new Bitcoin block is mined and the current block reward is 12.5 Bitcoin.
So for 2,663,863 kWh 75 Bitcoin (6*12.5) is being mined. That equals 35,518 kWh per Bitcoin.
Costs to mine 1 Bitcoin
The costs to mine a Bitcoin highly depends on the price you pay for a kWh electricity. According to eia.gov, the average kWh price in the U.S. is $0.125.
35,518 kWh * $0.125 = $4439,75
TL;DR
The electricity cost to mine one Bitcoin in the U.S. is approximately $4440, but this highly depends on which state you live in. This, of course, does not include hardware and maintenance costs.
Since most miners operate outside the U.S. it's quite likely that the largest mining operations pay much less than $0.125 for electricity. In addition, if they buy more recent hardware their energy consumption could be more efficient.
If I can make a conclusion here, it is that Bitcoin mining is still very profitable and unless the price drops significantly will probably remain profitable for some time. Factors that will decrease the profitability in the future are the increasing difficulty and the next 'halvening' in 2020.
---
Sources used:
https://blockchain.info/charts/hash-rate
https://www.eia.gov/electricity/monthly/epm_table_grapher.php?t=epmt_5_6_a
https://en.wikipedia.org/wiki/List_of_countries_by_electricity_consumption
---
Visit my websites:
SteemBlockExplorer.com - SteemNow.com - CoinMarkets.today
¯\___(ツ)____/¯ Follow me @penguinpablo