Recommended to watch: Raimu Inc. just released a brand new Bitcoin documentary.
The documentary starts with a famous quote by Nobel prize winning economist Milton Friedman who basically predicted Bitcoin back in 1999.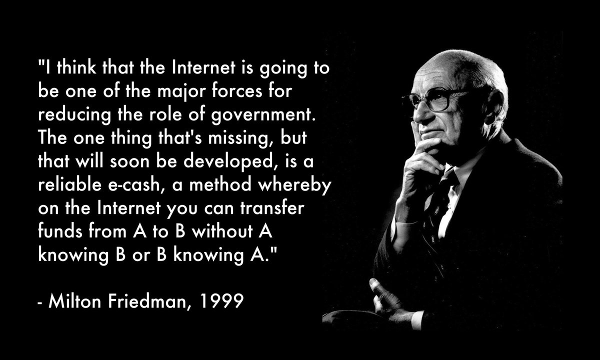 I think that the Internet is going to be one of the major forces for reducing the role of government. The one thing that's missing, but that will soon be developed, is a reliable e-cash - a method whereby on the Internet you can transfer funds from A to B without A knowing B or B knowing A. ~ Milton Friedman, 1999
The video features many prominent people from the Bitcoin community such as Tone Vays, Trace Mayer, Erik Voorhees, Jeff Berwick, Mike Malony and the CEO of Overstock.com, Patrick Byrne. Oh, and I almost forgot to mention Jamie Dimon, CEO of JPMorgan who called Bitcoin a "fraud" ;-)
Enjoy watching...
Bitcoin, Beyond The Bubble