Meanwhile...
Bitcoin price is pushing higher and nears $1250 at a 30-Day high!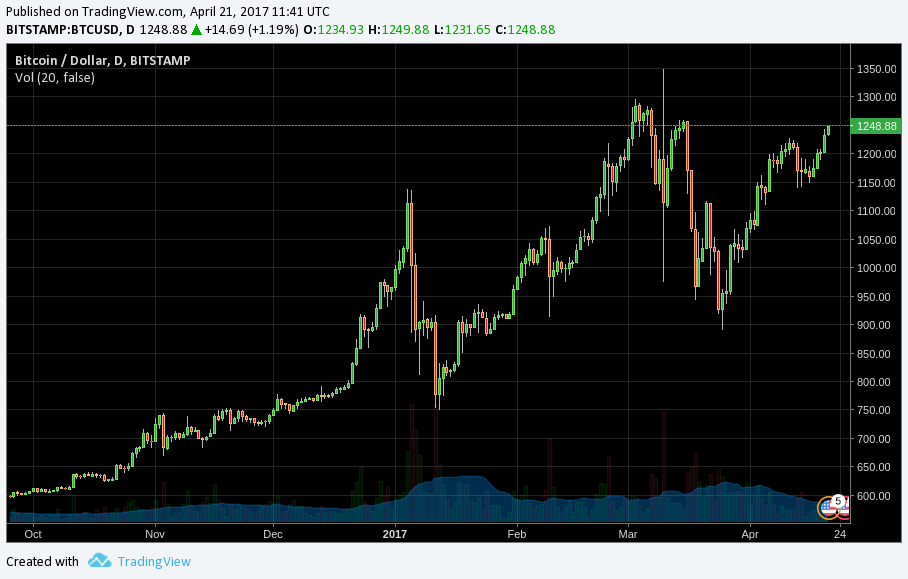 Meanwhile in Japan
Japan is set to for a massive explosion in Bitcoin acceptance. This is after a new law that authorizes the use of digital currency like Bitcoin came into force on April 1, 2017, the text of which was released by Japan's Financial Services Agency on March 24, 2017. The way is now clear for Japanese merchants to start accepting Bitcoin at stores to make purchases.
Read more: cointelegraph.com

Meanwhile in Russia
The Russian government is planning on legalizing Bitcoin by at least the end of 2018 by providing various regulatory frameworks for users, businesses and organizations.
Read more: bitconnect.co

Meanwhile in India...
A televised news report from CNBC India on 20th April reveals that the Indian government is leaning toward granting legality to bitcoin and virtual currencies in the country amid regulations with taxes to be levied on adopters.
Read more: cryptocoinsnews.com

Meanwhile in Venezuela...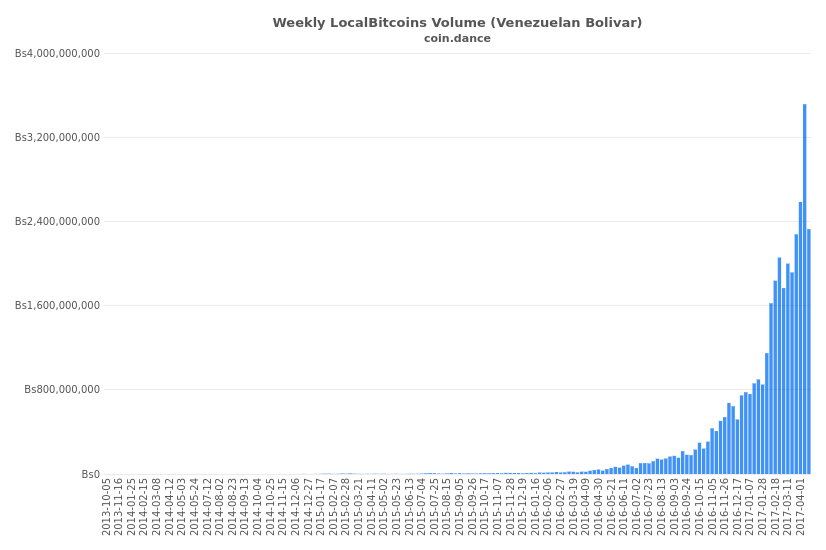 Meanwhile on CCN.com...
Billionaire investor Mike Novogratz is betting big on digital currencies like Bitcoin and Ether.
"Ten percent of my net worth is in this space," Novogratz said at a forum held at the Harvard Business School Club of New York Wednesday. He declined to say exactly how wealthy he is, but he's a former hedge fund manager at Fortress Investment Group and a Goldman Sachs partner who made the Forbes billionaire list in 2008.
Read more: CNN.com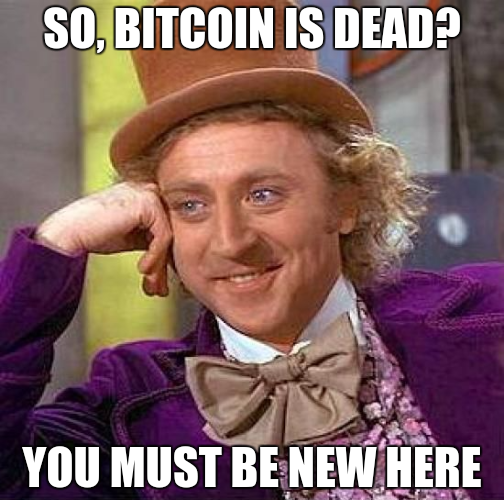 ---
This is a 100% Steem Power post!
¯\___(ツ)____/¯ Don't miss out on my next post! Follow me @penguinpablo