The last block that was mined by both Bitcoin (BTC) and Bitcoin Cash (BCH) was at 2017-08-01 13:16:14 UTC. Since then Bitcoin Cash is no longer following the Bitcoin blockchain. At the moment I'm writing this, BCH is already 17 blocks behind the Bitcoin blockchain and it hasn't yet mined a block on its own chain. You can watch it live here: https://www.btcforkmonitor.info
It is currently unknown how much hashing power the BCH network has, so it is unsure how long it will take before the first Bitcoin Cash will be mined. If BCH has only 1 or 2% of the computing power that the original Bitcoin network has, it might even take more than 24 hours to mine the first Bitcoin Cash block. The question remains how long miners will continue mining BCH without collecting rewards. If multiple BCH miners choose to switch back to mining BTC after a few hours without any rewards there might be even no Bitcoin hard fork at all. As long as there's no BCH block mined, there is no Bitcoin Cash. At this moment, there is only one chain, the BTC one.
Since Bitcoin Cash is already 17 blocks behind the Bitcoin network it's already safe to say that the vast majority of hashing power has stayed on the Bitcoin blockchain!
Meanwhile, altcoins are back on the radar. As you can see below most altcoins are up while Bitcoin is priced in red.
24 Hour Change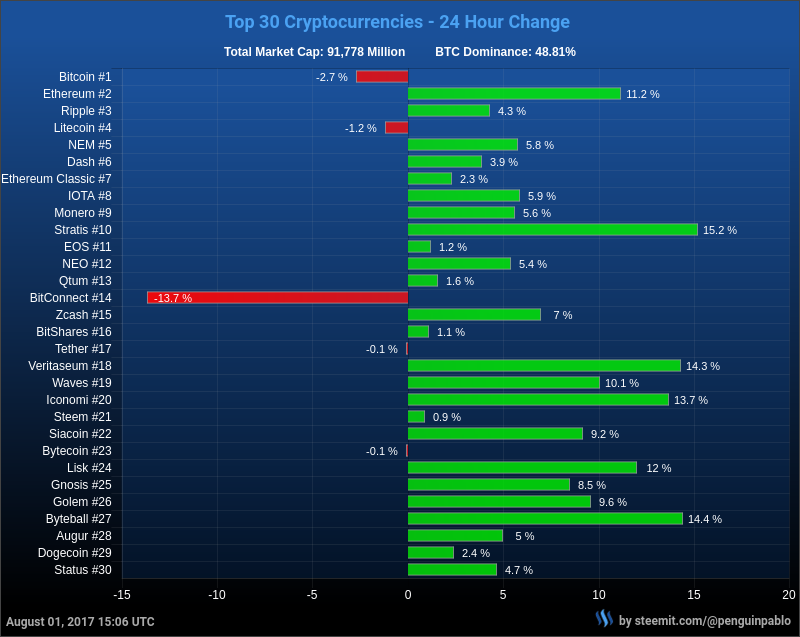 7 Day Change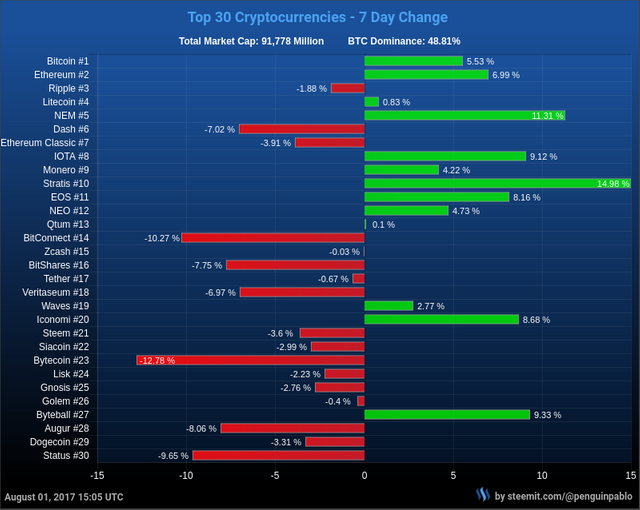 Month-to-Date Change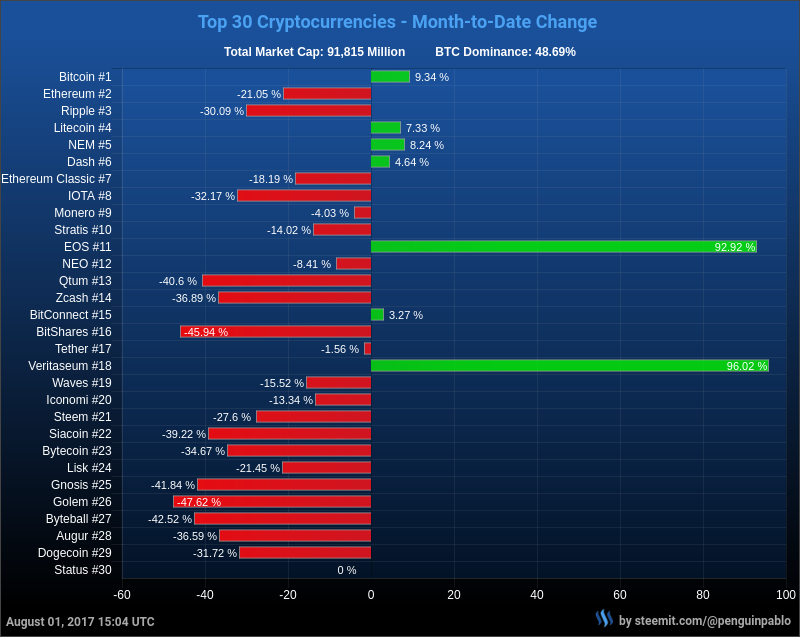 Market Capitalization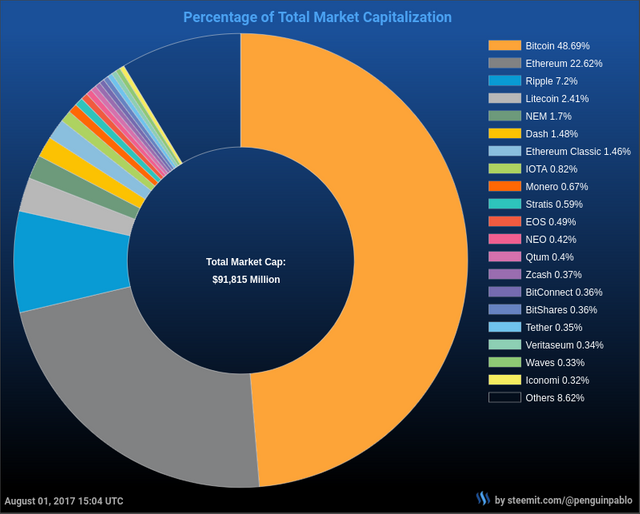 Please feel free to use and share my images under the Creative Commons license.

Latest Crypto News - August 01, 2017
The split of the bitcoin blockchain has begun. Earlier today a subset of bitcoin's miners began operating a different software in order to create a competing cryptocurrency called Bitcoin Cash. The move would effectively find a minority of users forging ahead with their own blockchain, one that shares a transaction history with bitcoin.
Read more: coindesk.com

A controversial scaling proposal activated on bitcoin last night, though it happened quietly.
Read more: coindesk.com

Digital currency exchange startup Coinbase is pushing back against a renewed court effort by the Internal Revenue Service to obtain information on some of its customers.
Read more: coindesk.com

Bitcoin's three-year civil war, which so thoroughly divided the community into armed camps, appeared to come to a close with the activation of BIP 91 just over a week ago. BIP 91 is the first step in implementing the SegWit2x scalability proposal which is supported by the vast majority of economic actors and miners. There is, however, one significant wild card. It's called "Bitcoin Cash."
Read more: cointelegraph.com

The development of cryptocurrencies, especially in countries like South Africa, has seen the question on their future posed to government ministers, with Finance Minister Malusi Gigaba tackling the question positively.
Read more: cointelegraph.com

A lot of people will be keeping a very close eye on Bitcoin Cash today. After weeks of waiting, the tokens will finally be issued to Bitcoin holders in a few hours.
Read more: themerkle.com

A recent and somewhat surprising development is that Blockchain issues are now starting to take over the waves of the television industry in Italy.
Read more: cointelegraph.com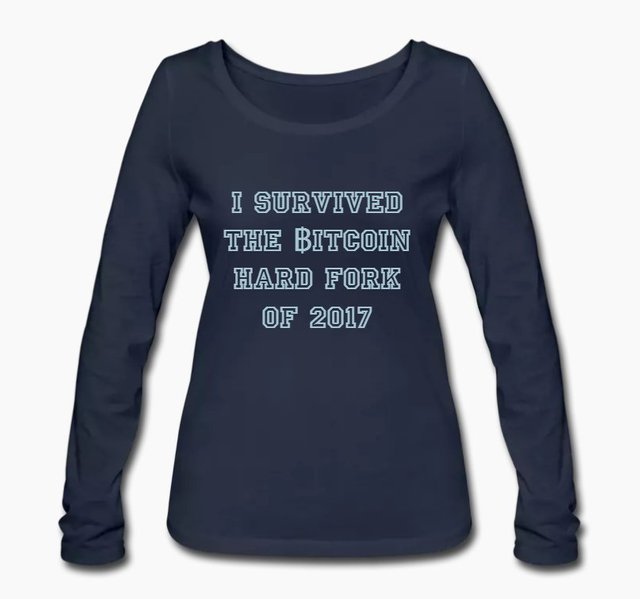 ---
¯\___(ツ)____/¯ Don't miss out on my next post! Follow me @penguinpablo