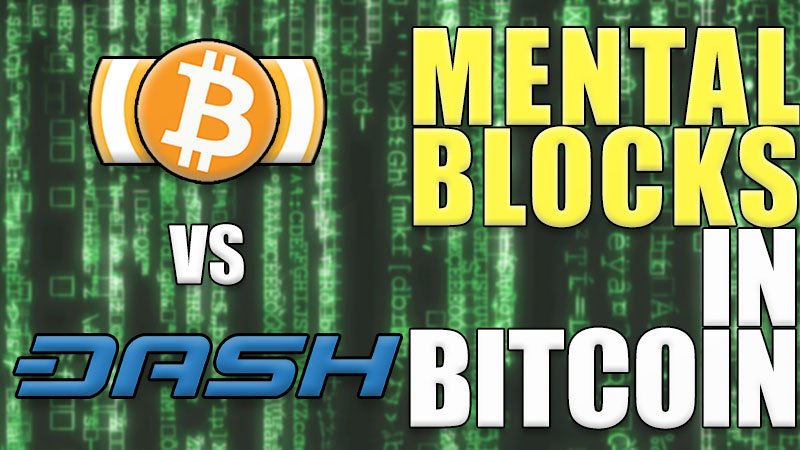 A lot of people left comments on my videos saying "If SegWit comes in…" "Just you wait and see if Segregated Witness comes in…" What they don't get is, that's a huge "if". The problem isn't just that there are unconfirmed transactions now… the problem is, we have no idea how or when the solutions will be implemented. That is the real problem, and Bitcoin maximalists have a huge blind spot for that. It seems to be because they're only thinking about Bitcoin in terms of the technology, not in terms of the human factors – the governance, the politics. It's as if they say "Well the technology exists so it's all going to be fine." And when you ask "How is that tech going to be implemented?" they say "the technology exists so it's all going to be fine."
You also see this flavour of thinking when it comes to user experience. They say "I don't care about having to copy and paste a Bitcoin address" Or they bring up QR codes. It's true, QR codes give an improved user experience compared to long confusing strings of characters that make up Bitcoin addresses. However, QR codes pose their own problems. I've often been on the web looking at a QR code thinking, what am I supposed to do – point my phone at my monitor? That just seems weird. If people had to scan a QR code to get to Google or Facebook, the web probably wouldn't be as popular as it is today.
If you want a service to get popular, you have to extend your empathy, imagine yourself in the shoes of a complete noob and try to feel what they would in that situation. If you get caught up thinking "I'm comfortable with this (so I'm sure everyone else will be too)," you're confining your tech to be used by an elite few.
Dash address: Xo5fNe1fQGxDYAxKSqBoSqEzZYkCMTCZyB