How the US Elections Has Previously, and Could Impact Bitcoin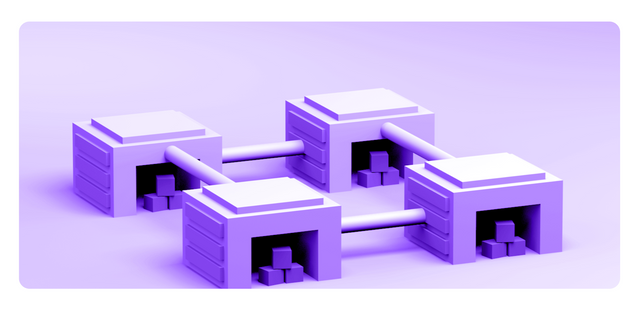 The U.S. presidential election is drawing nearer — and on Nov. 3, Americans will go to the polls to decide whether they want to re-elect Donald Trump, or elevate Joe Biden to the White House.
It's a race that is difficult to predict. In mid-October 2016, The New York Times was forecasting with 91% certainty that Hillary Clinton would defeat Trump. Needless to say, they were wrong. Although many polls are pointing to a Biden win this time (and blockchain-based prediction markets are saying the same,) success for the Democrats is not guaranteed.
Here, we're going to look at how the outcome of the U.S. election could affect Bitcoin — and the market cap of cryptocurrencies in general.
What Happened to the Price of Bitcoin in 2012 and 2016?
Presidential elections in the United States happen every four years — and it's interesting to note that they follow the same cycle as Bitcoin halving events.
Let's begin by taking a look at how Bitcoin fared in the past two U.S. elections. Back in 2012, when the crypto assets space was immature and in a very nascent phase, BTC was fairly muted when Barack Obama secured a second term, and stubbornly hovered around the $10.90 mark. Fast forward to November 2013, one year on from his re-election, and Bitcoin had surged by 2,221% to hit $253. However, it would be foolish to suggest that Obama had anything to do with this.
President Donald Trump's arrival in 2016 was much more interesting. When the result was first confirmed, Bitcoin shot up by 3.8% — from $709 to $736. Back then, the short-term surge was linked to the fact that Trump's victory took the stock market by surprise — and created uncertainty and volatility internationally. This resulted in demand for safe haven assets, and Bitcoin is regarded as one of them.
Shortly before the result was announced, crypto hedge fund manager Jacob Eliosoff had told Coindesk: "[If Trump wins] it would be an epic disaster in a bunch of respects — economic, geopolitical, democratic — and in the fear and chaos Bitcoin would be a defensive asset people could turn to."
How Will the U.S. Election in 2020 Affect Bitcoin?
The million-dollar (ahem, the 100 BTC) question is how digital currencies will react to the result this time. This presidential election is unusual for the markets because of how the coronavirus pandemic is dominating the news cycle. COVID could also end up affecting the speed of the result because of the volume of mail-in ballots.
It's highly possible that Bitcoin could remain fairly muted throughout the election if the result is clear. But here's a disclaimer: the outcome is shaping to be anything but.
Normally, the result is called by U.S. news networks in the early hours of the morning that follows the vote. But some experts are warning that ballots could take days or weeks to process this time around. All of this would create uncertainty for the U.S. dollar and the stock market, and this could contribute to a surge in demand for the likes of Bitcoin and Ethereum.
Donald Trump has also suggested that he may challenge the result of the upcoming U.S. election if he believes it is rigged. This would also spook the stock market, and again would work in the favor of cryptocurrencies and precious metals.
As you can see, the overarching theme here is certainty. Digital assets are unlikely to move much if there's a clear result and a peaceful transition of power — but expect turbulence if things start to get messy in Washington.
It is important to stress that not everyone agrees with this idea. Recent Bitcoin news has cast doubt on whether the cryptocurrency is the safe haven asset that everyone says it is — and some analysts argue that BTC is more closely correlated to the stock market than we think. In this scenario, we could see Bitcoin move in step with equities as they digest the news. Although Wall Street thinks a Trump win is unlikely, a second term for the Republicans is regarded as the preferable option in financial terms because of how Trump favors tax cuts.
Irrespective of who wins, there's going to be no shortage of crypto news...and there are so many questions to answer. Will the Fed finally start looking into CBDCs in a meaningful way? Will a stimulus package be approved? Are interest rates going to go negative? Will the USD weaken? Will Bitcoin return to its all-time high of $20,000 and embark on a new bull run? The rollercoaster ride for cryptocurrencies is far from over.
https://coinmarketcap.com/alexandria/article/how-us-election-could-influence-bitcoin-prices