@nolnocluap's Portfolio Update #3: Bitcoin, The Talk Of The Town - Aside From SteemFest2 That Is... APPICS SMT, Steepshot & The Big Things To Come In 2018!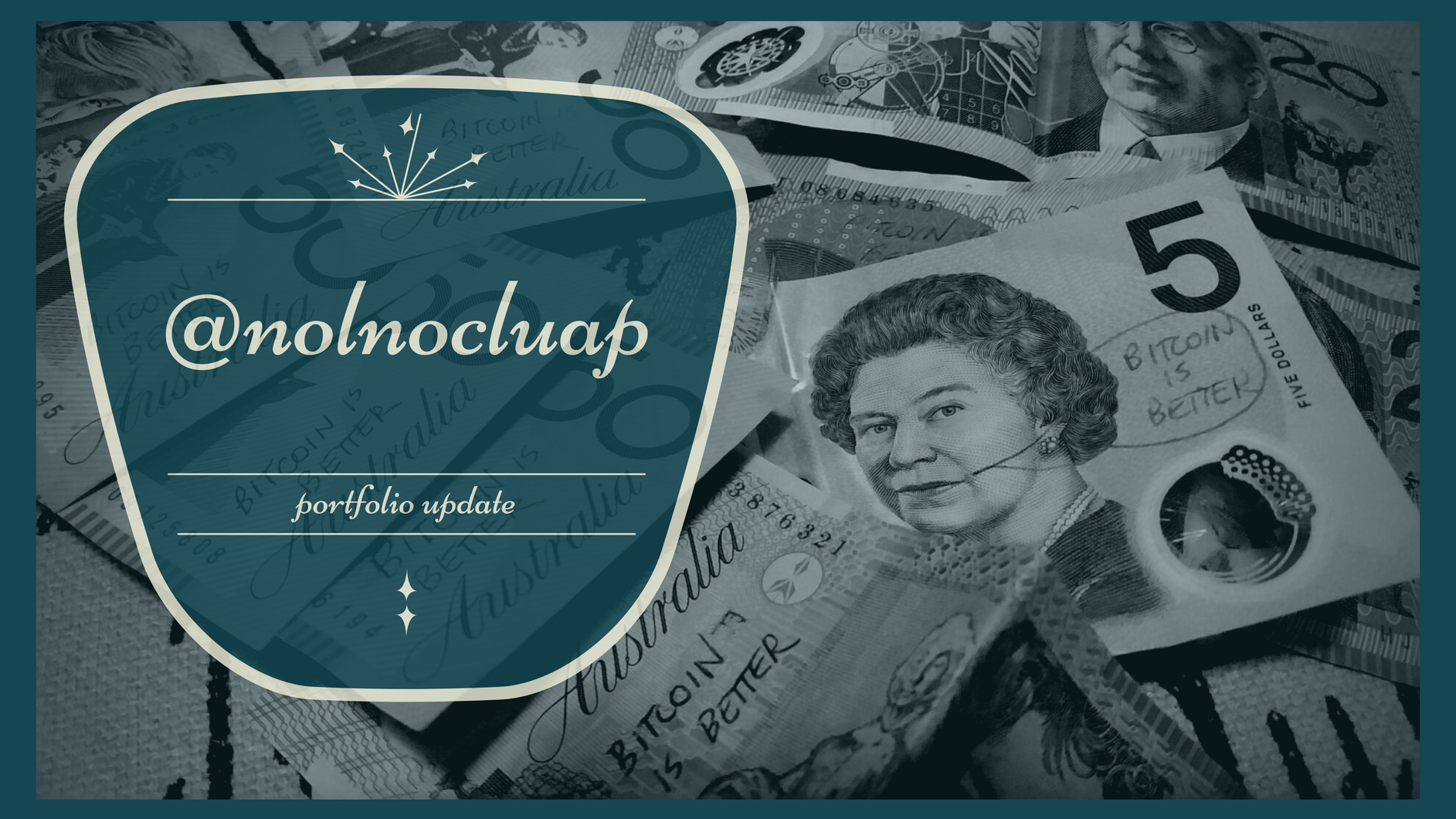 Bitcoin Ripping Faces Off
It's been hard to escape the unbelievable price action in Bitcoin in the last day. As I was heading to bed last night, I decided to place an at value bid a few hundred under the price at the time hoping to catch a pullback overnight. At the time I'd decided on AUD 8,200 as a nice round figure.
It turned out that the virus I'm currently suffering from had me up all night with coughing & carrying on so I ended up spending more time on the phone that I ever have during the night. Lucky thing as I saw no sign of any meaningful pullback during the night. At about 1pm I decided to retract my bid and make an at-market buy at AUD 8,888. This morning the price had cracked AUD 9,000 and has wildly fluctuated over 9 grand throughout today. I've see it get close enough to 10K today for me to almost expect it to hit that overnight here in Australia. Exciting times.
Some context around this comes from Bloomberg discussing the announcement from the world's biggest futures exchange, CME Group, regarding the launch of a Bitcoin contract by the end of the year.
"The move offers the world's largest cryptocurrency an important official recognition, and a chance to go mainstream. With the launch of futures contracts, more institutional investors will be able to invest in bitcoin, having been previously prevented from doing so for regulatory reasons.

Liquidity in bitcoin trading is also expected to increase with the move and creation of bitcoin futures should make it easier to create an exchange-traded fund based on the digital asset."
My feel is that we're yet to really see what impact this will have. These are unchartered waters and I'm not convinced that historical precedent will be applicable in this brave new world. What's more, there's now an established coin-chasing trend off the back of the successful Bitcoin Cash hard-fork and the less so Bitcoin Gold.
The allure of free coins is strong and as I've previously written about in my inaugural portfolio update, I've already successfully liquidated some of my BCH for BTC so it's a real thing. The upcoming SegWit2x will be the third in this chain of recent splits - pardon the pun - and hence there's been talk of a sell-off immediately after that event in BTC.
If anything however, the Kleenex of cryptos has proven incredibly resilient to this trading pattern to date, so we still may be looking at a HODL situation with a strong end to the year. That's my current approach (but subject to change!)
This article explains this scenario a little more.
There is potentially added market demand on the back of another hard fork scheduled for 16 November. The so called SegWit2x software update, aiming to make Bitcoin faster to use, could see Bitcoin split in two again creating a new currency and another gift to existing Bitcoin holders as was the case with Bitcoin Cash and last week's Bitcoin Gold. The splits see a one for one issue to Bitcoin holders (essentially a dividend) and whilst on both previous occasions investors thought Bitcoin would correct after the split, it barely caused a blip and Bitcoin continued to trade higher afterwards.
SteemFest2
In a side note, it's been an entertaining evening watching SteemFest room 1 tonight live at
Well, I'd better end this post here as I need sleep to recover from this damn virus. Burning eyes and a laptop screen don't mix. Thanks everyone!