The best crptocurrency online rate chart website
Lets look again for less obvious coins to get into.
For start Marketcap less than 10 million, price above 1 USD and 24h volume above 10k+ USD.
This guarantees us coins that have community (volume), already work good (price per coin) and still not super inflated (marketcap).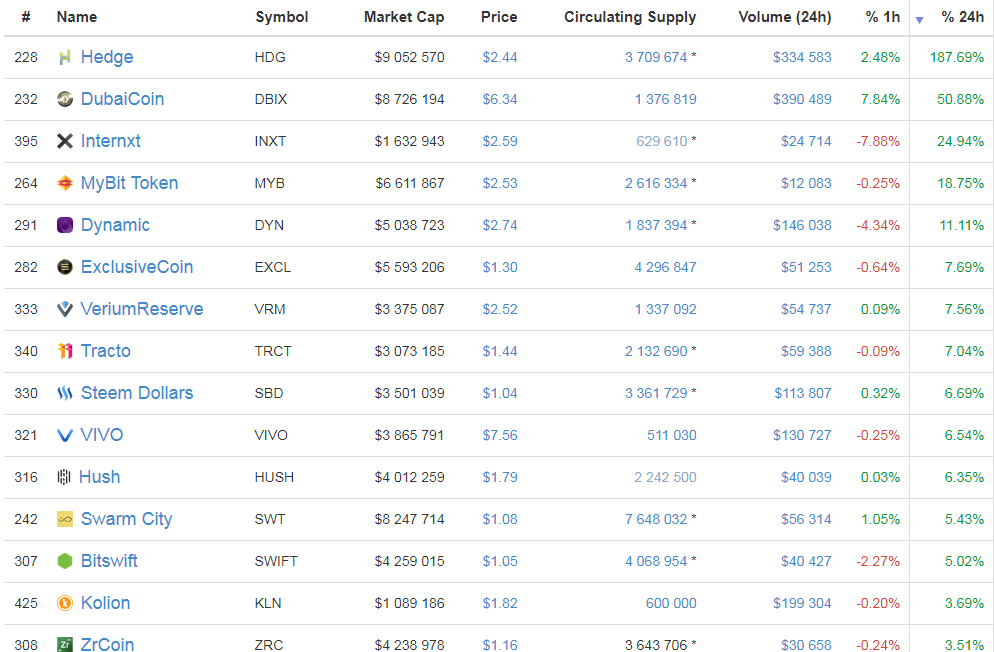 Its worth checking this ones websites and markets they are on. If markets are crappy ones, price and vol is manipulated.
From this list VRM, EXCL, SBD, HUSH, SWIFT, ZrCoin are good bets IMHO. But check yourself.