Founder of Tron buys data and technology distributor, BitTorrent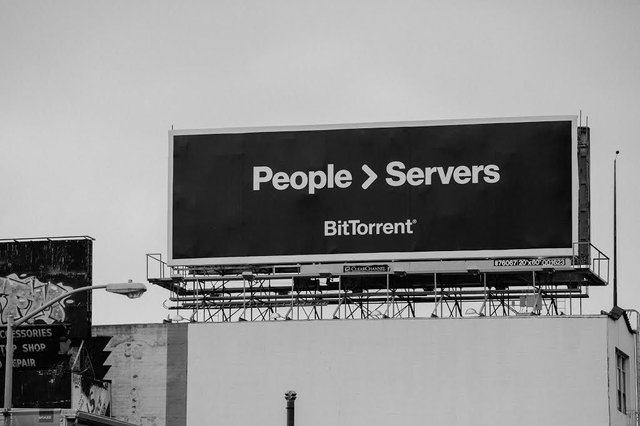 Tron (TRX), the world's tenth largest cryptocurrency of the digital world, has bought BitTorrent, a leading software company that distributes data and electronic files over the Internet. Founder and CEO of a blockchain media startup, Justin Sun is being sold the entire software company, BitTorrent, for $140 million in cash.
Legal papers and other formalities are being signed by the shareholders. The crypto world has been talking nonstop about the "big news". Even Litecoin founder, Charlie Lee commented about the news.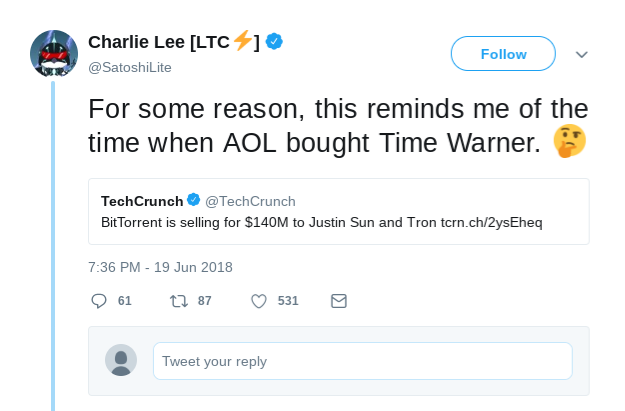 He didn't really mean any negative hinting on either of the two companies. He clarified that he did not have any hate against Tron but instead thought it was a pretty "smart move". Up until last month, the two companies were in negotiation about the price but the decision to sell BitTorrent had been pretty much leaked to the media (https://variety.com/2018/digital/news/bittorrent-acquisition-tron-justin-sun-1202841793/).
BitTorrent is a communication protocol (https://www.google.com.pk/search?q=communication+protocol&rlz=1CASMAI_enPK785PK785&oq=communication+protocol&aqs=chrome..69i57&sourceid=chrome&ie=UTF-8) with $170M users using their products on a monthly basis. It is based in San Francisco. It distributes electronic files, technologies and data over the internet, "keeping intelligence at the edge". Their mission is to move around data and information to the people, industries, and the nation. They want to build a better internet so that people can make money effectively and to provide services to internet users.
CEO of Tron, Justin Sun, who previously used to work for Ripple, says its mission is to build "a truly decentralized Internet and its infrastructure." Tron is one of the new kids on the block in the wide world of blockchain startups, according to TechCrunch (https://techcrunch.com/2018/06/18/bittorrent-tron/). Tron is much better defined by Crunchbase (https://www.crunchbase.com/) in simpler words: "Tron is a decentralized content entertainment protocol based on blockchain technology"
Whitepaper (https://o836fhe91.qnssl.com/tron/whitebook/TronWhitepaper_en.pdf) explains Tron in technical terminologies: "Through the use of many existing mature technologies, wave field (TRON), as a new content platform, provides security, scalability, and privacy, and simultaneously allows the participants to actively contribute to the processing capacity of their machine to build a user registration network. It also gives positive contributors the privilege to send advertisements to the whole network to incentivize (of course this group text messaging will be limited in number)".