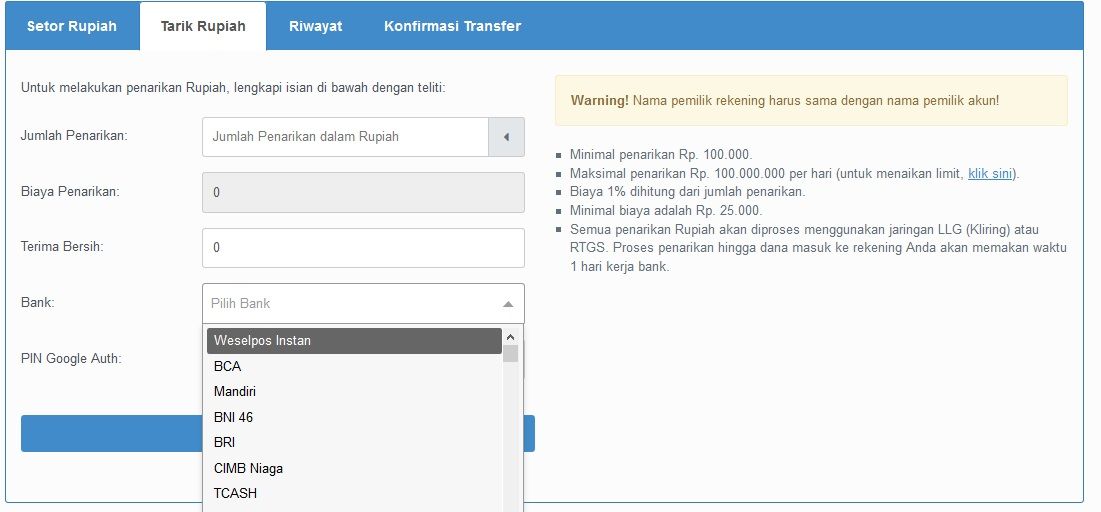 Steemit users are getting more and more daily, they come from various circles. But many new users join in wondering how to convert steemit results steem or steam dollars to be melted into their accounts.
There are several service companies or service providers who can help us in doing this, as below:
In this post I will explain how to convert or transfer Steem contained in our steemit account into Bitcoin and then will be forwarded to the account number in the direction.
Check This Out:
Create an account on the Bitcoin website (https://www.bitcoin.co.id) and verify Email, HP Number, ID and Photo Verification while holding the paper with the words "Buy and Sell Verification at bitcoin.co.id" and put a mark Hands down, until it is verified by bitcoin.
After verification of Bitcoin has been approved, login and select at the selling / buy bitcoin then select receive / send bitcoin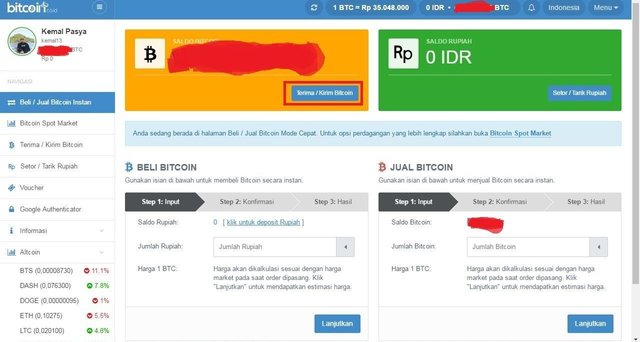 hen copy the bitcoin address to input into the address field in the blocktrades


Go to the site https://blocktrades.us, choose the transfer menu from steem or steam dollars to bitcoin (in this case I give tutorial using steem dollars) then enter the amount of SBD you want to transfer and paste the bitcoin address in the address field and click button ** GET NEW DEPOSIT ADDRESS **


After the above process is done will appear the user 'blocktrades' and 'memo' which we will input on the transfer menu in steemit then copy the memo to verify to @blocktrades account later.

Go to the Wallet menu on our steemit account, then choose the steem dollar -> Transfer and enter the account of the transfer destination along with the value of SBD and Memo that have been copied on the site blocktrades.us earlier and you will get transfer notification to @blocktrades account to be able confirmed.


After completion of the transfer through blocktrades.us and steemit, then you can check on your bitcoin account to ensure the transfer has been confirmed or not by the blocktrades. The result of the steam transfer through blocktrades can take 10-30 minutes to confirm the transaction.


When the transfer is complete it will show a notification on bitcoin that bitcoin has been received by xxx
Sell ​​Bitcoin to Currency (in this case we exchange to IDR because we are society #Indonesia)
After all the above process we do, there are still more stages to do 'change' from cryptocurrency to rupiah (bitcoin to IDR) so we can proceed to Bank Account.
** Note: For the Name of the Bank Account must be the same as the Name indicated on the bitcoin account so that it can be confirmed easily when transferring funds **
Select the bitcoin selling menu then enter the amount of bitcoin that will be redeemed later,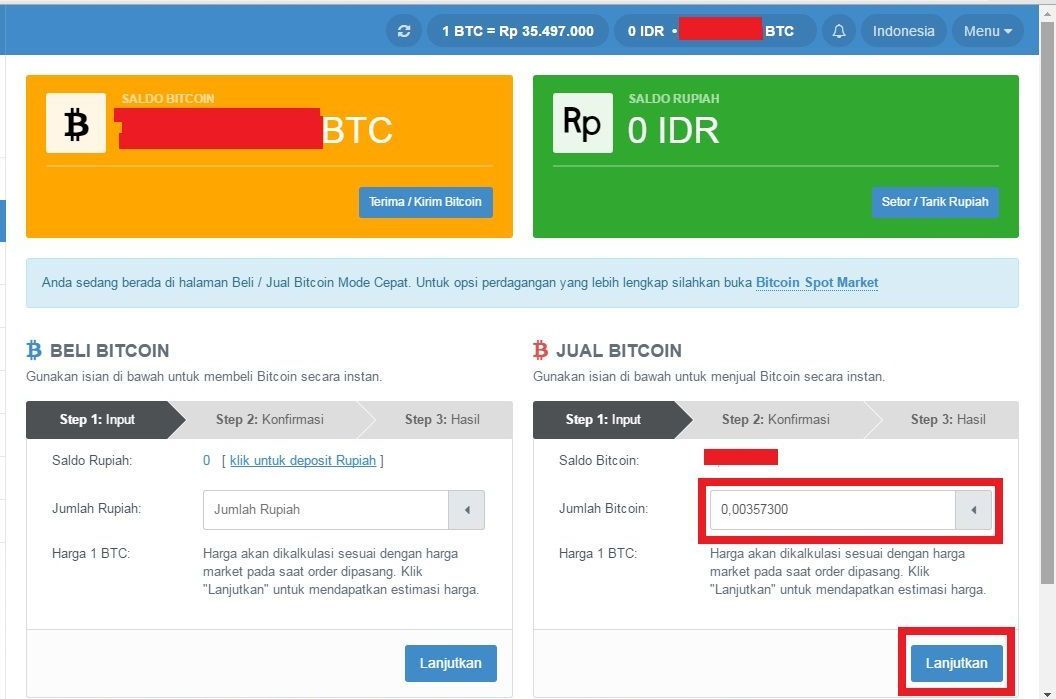 Then the results appear and will be ready to make cash withdrawals


Cash withdrawals
The next process after the bitcoin has been converted into rupiah then we will do the cash withdrawal to be transferred to Bank Account.
REMEMBER!! The process of Fund Transfer to a Bank Account through a bitcoin company may only be made within the Bank's working day not possible on weekends or weekends, as this process through LLG or Clearing (info from bitcoin.co.id site)
Sources of reading How to Convert SBD to Bitcoin via Blocktrades