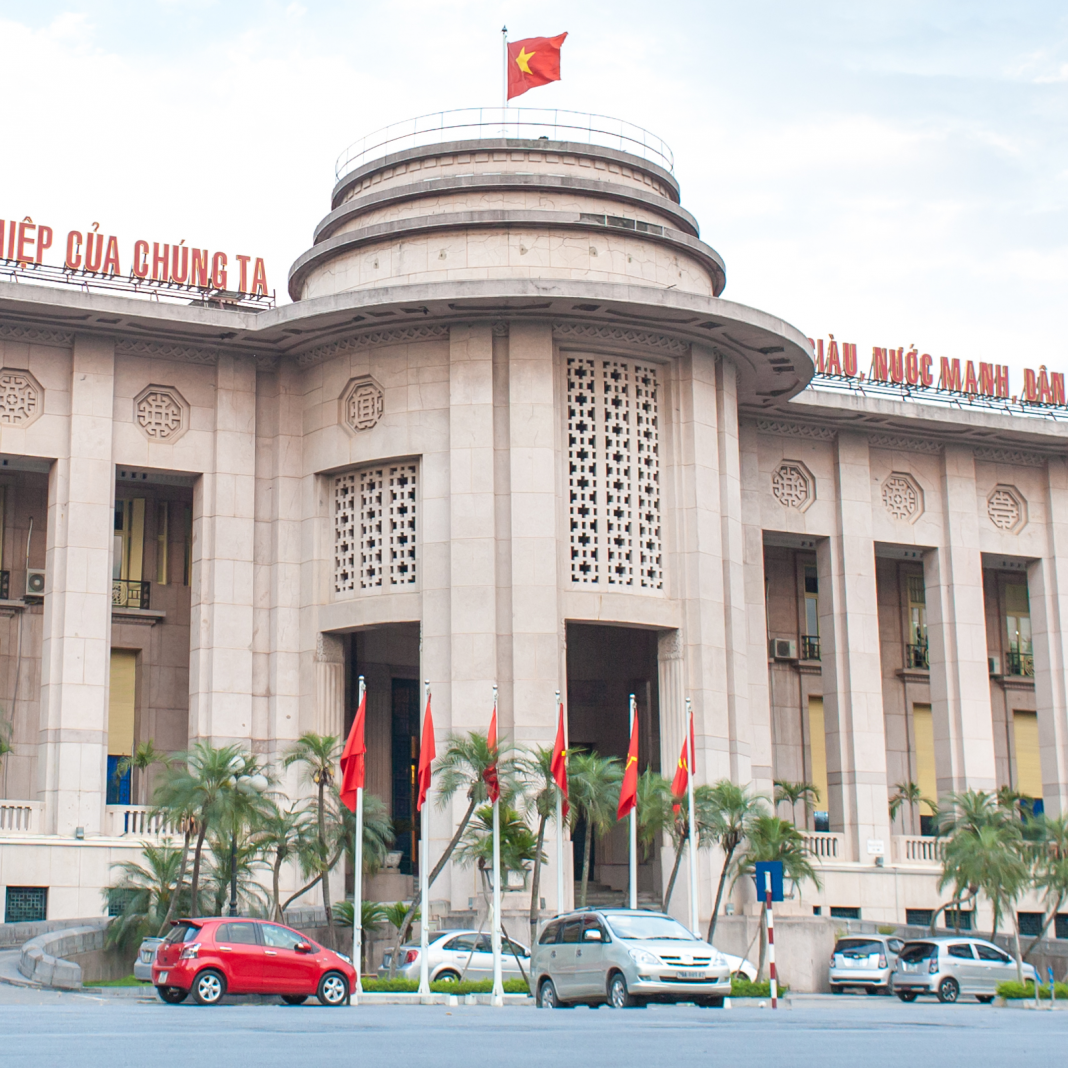 The State Bank of Vietnam has developed a legal framework for digital currencies. The bank has submitted its proposals to its government, seeking to ban activities relating to bitcoin including issuance, distribution, and use. Bitcoin users may be subject to criminal prosecution and fined up to 200 million dong.
Also read: Japan's SBI Group Launching Eight Crypto Businesses Including Mining
State Bank's Proposed Sanctions
Vietnam's Central Bank Seeks to Ban Bitcoin ActivitiesThe State Bank of Vietnam (SBV) announced on Saturday, October 28, that it has completed the legal framework for digital currencies, according to local publications.
"Bitcoin users in Vietnam may be subject to criminal prosecution," Cong An newspaper wrote and elaborated:
The issuance, supply, [and] use of bitcoin and other similar virtual currencies as a means of payment is a prohibited activity in Vietnam. Under the provisions of Clause 6, Article 27 of Decree No. 96/2014 / ND-CP on administrative sanctions in monetary and banking activities, acts of distributing, including bitcoin and other similar virtual currencies, will be fined fines from 150 million to 200 million [VND].
The fine of 150 million to 200 million dong is equivalent to approximately USD$6600 to $8800. The publication noted that the issuance, supply and use of illegal means of payment, including bitcoin and other digital currencies, may be subject to prosecution from January 1, 2018, onward.
Expert Weighs In
Lawyer Le Cao explained that the law currently does not prohibit bitcoin in Vietnam. "Bitcoin itself is not identified as a banned item," he told Doi Song Phap Luat publication, adding that it is not banned from circulation. "Currently using illegal means of payment may be sanctioned according to Decree No. 96/2014 / ND-CP dated 17/10/2014," he noted.
Last week, the president of Vietnamese FPT University, Le Truong Tung, said that the university will accept bitcoin for tuition, effective immediately for foreign students. Commenting on the legality of the university's announcement, he said, "suppose that FPT University has a program of exchanging and accepting bitcoin value instead of tuition fee, which is not the use of a means of payment, it is difficult to punish them."
Commenting on the State Bank's view to reject bitcoin as a legal means of payment, he said, "it is believed that when bitcoin is accepted as a currency, legal means of payment, the national sovereignty over the issuance of currency is violated, affecting the effectiveness of monetary policy." He noted that in the State Bank's view:
If bitcoin is accepted it will be difficult to control: tax evasion, illegal transfers, payments, financing of illegal transactions will arise and thus state management of money, the economy will become very complex.
Meanwhile, speaking at the National Assembly last week, deputy Pham Phu Quoc proposed for Vietnam to legalize bitcoin transactions in the near future in order to oversee civil transactions and collect taxes, Zing reported. The deputy asserted that "bitcoin transactions still take place, with or without [the] law."
What do you think of the State Bank's proposals? Let us know in the comments section below.
=================================================================
If you want to investment then join in below programs.
►Invest in Questra World/Atlantic Global Asset Management: https://private.atlanticgam.es/#/sign-up/partner=P09201497686990
RISK FREE INVESTMENT
Invest and get returns on your investment from 208% to 322% and compounding returns of 400% to 1685%
Company - International Asset Management Company, 8+ years of experience
Network Marketing plan without ANY LOSS to it's investors
Investment packages start from 90 Euro
Weekly returns - 4% to 6%
Minimum withdrawal of 10 Euro, company will gives payout on every Friday
Refers peoples from all around the world and get 5% to 15% referral bonuses
Total sales bonuses start from 1,000 Euro to 10,00,000 Euro
►Invest in Bitconnect (BCC): http://bit.ly/2zQCXPh
►Invest in ETHconnect (ECH): https://ethconnect.net/ref/MUKHTARSABTC
►Invest in Goldreward (GRX): http://bit.ly/2yPKxeZ Hottest ICO of the moment. Buy your Goldreward Tokens NOW while they are still low price. Once the lending will start the price per Token will go to the moon!
►Invest in Bitbase: http://bit.ly/2ldu3bk If you missed out on Bitconenct, Regalcoin and other ICOs this is your chance. Bitbase Tokens (BTB) will be available during ICO at a very sharp, daily inclining, price. Leftover Tokens after ICO will be burned.
►Invest in RegalCoin: http://bit.ly/2y7oPiA New Bitconnect Clone. Basically offering you the same as Bitconnect. Difference is that the price of the coin is at a more affordable rate compared to the Bitconnect Coin.
Follow, Resteem and VOTE UP @mukhtarsabtc