Bitcoin:
As From the current condition it is not possible to any one to keep withdraw there amount from bitcoin my opinion is to wit for a drop more i believe that bitcoin will ne going more down as from the korea crash i know the market will go back to its position as soon as possible, but for now trading on these pairs are really hard so better to keep coins in wallet and stay tune for more updates
EOS
The Eos will have a great chance to take more positive moment from this current Crash of the crypto market i know the market will have a upward trend soon so it will be nice to see that EOS take a spike in the upward side and that will be a touching move for every one who has invested in EOS.

Here I am going to share some screen shots: !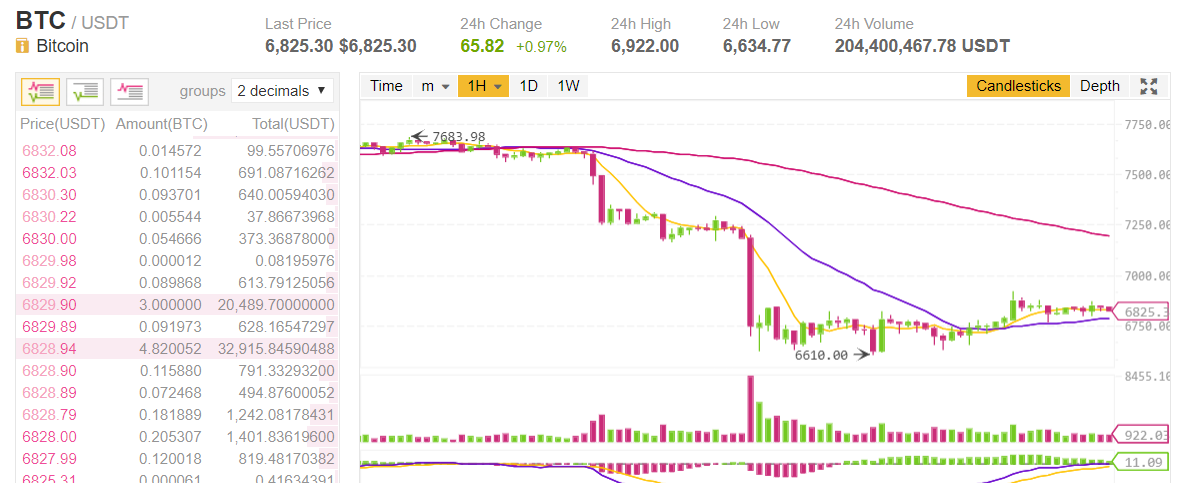 Disclaimer:
This is not for 100% trading tips or advise for any investment , its for entertainment purpose and you should learn the trading rules first before implementing it on the live platform ,We are not forcing you to follow our rules and our trading tips all loss will be your and profit too .please try to learn the trading with us and try to follow different pairs.You have to keep in mind that this trading is for taking a small profit for a short term of trading we cannot placed a long term trading on the cryptocurrency as the volatility is very high on the crypto market so we will try trade in short terms only.




Details Of Source :
Binance.com