There are NO PACTS between Lions on opposing sides.... By Gregory Mannarino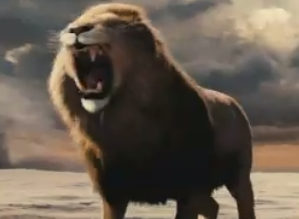 Lions… I WILL NOT SURRENDER NOR LAY DOWN ARMS AGAINST YOUTUBE.
Yes I could easily start up on a new platform BUT I WILL NOT SURRENDER.
Me being on YouTube until they take me down, is a battle for which I will not EVER surrender.
I will stay on YouTube exposing the truth ON THEIR PLATFORM until they forcibly remove me.
YouTube and I are clearly on opposing sides, Lion against Lion, and I will NOT allow them to win without a FIGHT.
Am I fighting a losing battle? Perhaps… but I will expose the truth on their platform. Moreover, by me allowing them to strategically remove my content I am exposing their agenda- the curtailing, banning, and censorship of information.
By YouTube removing my content, and putting strikes against my work, I am sacrificing myself TO EXPOSE WHAT THEY ARE DOING BEFORE AS MANY PEOPLE AS I CAN.
ARE YOU WITH ME? I need you my Lions.