SP500 Falls Below 3837.25 What To Do Now? By Gregory Mannarino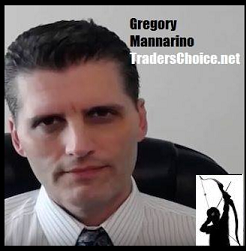 Ok.. its official, the SP500 has now fallen more than 20% off its ATH- that is the definition of a bear market if we close below that level.
PLEASE FEEL FREE TO SHARE THIS…
What do you want to do here?
Consider your time horizon- generally investing in anything is a waiting game… With that, read on.
You have choices here. I have explained over the past few weeks that you could choose to look for opportunities to grab shares in the companies you own at at better price- and this is what I intend to do. I like collecting the dividends/get paid to own the stock, while at the same time looking for opportunities to own the shares at a lower price. I intend to stay long, look for opportunities to buy more shares cheaper, and collect premium along the way*** (See below).
***You could also stay long and sell puts on a company stock that you own. To do this, you sell puts 20% OTM expiring one month out and collect premium. With selling puts, you will NEVER allow your options to even get close to your 20% OTM option strike price- you would "buy to close." When selling options, you "sell to open," and "buy to close."
Setting up credit spreads is also another option.
Or you could stay long and hedge your portfolio using protective puts.
Or… also as I have explained over the past few weeks, you could exit the market ENTIRELY- take up a cash position and wait for another opportunity to get back in. The problem with this strategy is you are getting into the business of picking tops and or bottoms, generally an extremely hard thing to do.
You should already be diversified if you follow my work, own lots of assets in different things, including gold, silver, crypto, among others.
NEVER PANIC…
Sit back and evaluate your situation, everyone is different.
It is still possible that all this turns around? ABSOLUTELY, and IMO it will. Where are investors going to put their cash to work? Think about it…
GM