Recapitulation
Bitcoin price continues to fluctuate within sideways track below the EMA50 and it is important to note that Bitcoin is currently caught in a trading range between 3.106K and 3.920K. The short term trend is Bearish, while the stabilty below 3.920K most likely will push the price to test 3.106K.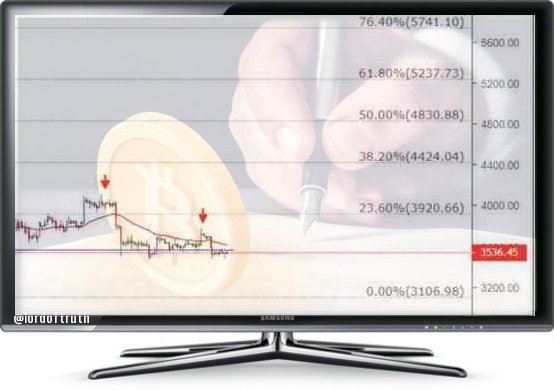 Market Factors
New advertising campaign from the Winklevoss's U.S. based crypto exchange, Gemini, calls for more crypto regulation. The brothers just went on record saying lack of regulation is what's keeping Bitcoin from overtaking gold.
New Zealand-based exchange Cryptopia suffered what seems to be a security breach, with hackers getting away with anywhere between 3 to 13 million NZD in cryptocurrency.
Technical
The Bearish trend is supported by the EMA50.
Holding below 3.920K represents the important condition to continue the Bearish move towards 3.106K.
Bulls Could Push Bitcoin to 5K if the resistance 3.920K was broken.
Sentiment
The short term trend is Bearish

Support : 3106.000 level.
Resistance :3920.000 level.
Expected trading for today:
is between 3106.00 and 3920.00.
Expected trend for today :
Bearish.
YOU SHOULD NOT TAKE ANY MATERIAL POSTED ON THIS BLOG AS RECOMMENDATIONS. TO BUY OR SELL BITCOIN OR ANY OTHER INVESTMENT VEHICLE LISTED.