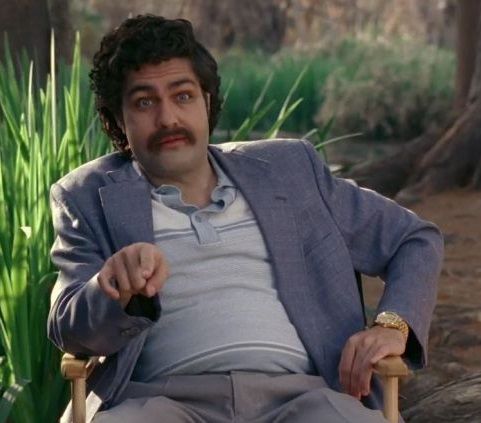 Caffeine-Free Bitcoin to come later.
Famed drug lord and Entourage guest-star, Pablo Escobar, has a brother, and believe it or not, that brother doesn't trust the CIA....and yes, that includes the CIA's infiltration technology more commonly referred to as Bitcoin (sic).
But don't worry, he's got top men working on the problem, and they have delivered a solution.
That solution is Diet Bitcoin.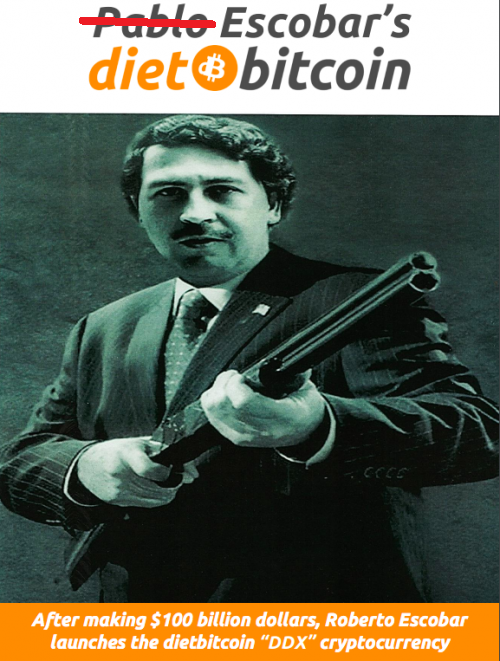 It really feels like I'm just making this up now.
Now, I was going to read the whitepaper for you, bore you with details about block times, difficulty, rewards, transaction speed, hashing algorithms - you know, all the stuff that would be relevant to a fork of Bitcoin, which by the way, this is.

Fine, here's some facts or whatever. Is this really what you clicked this post for?
However, Roberto Escobar is a generous and giving man. He rendered this a truly academic task by simply giving us a portal directly to the genius that conceptualized this plan initially. I'll paste a quote here, courtesy of CoinTelegraph and re-posted by Zero Hedge:

Well, he's got Vitalik there.
This has got to be the single greatest quote I've read in cryptocurrency yet. I'm sure it was the fake-news media that simply cut out his long and well-reasoned complaints about Ethereum's lack of immutability since rolling back the non-hack of the DAO.
Oddly enough, despite being a fork of Bitcoin this coin is not being mined for distribution but going with an ICO. This is even stranger given Pablo's strong words condeming tokens, in particular, on the Ethereum network. I'm sure there are good reasons for this that have absolutely nothing with collecting the maximum amount of money from ill-informed investors in a wild-west market that currently has no regulation and little traceability. It's probably to bridge a funding gap for development. After all, current development is backstopped only by approximately $100 Billion in Escobar's money, per some image I googled up (above.)
Normally, that would cover the coke and hookers budget, but this could be a special case.
...ducks
Anyway, as if I had to say so, I would not recommend getting involved with this coin at all. Unless, of course, you are made some sort of offer you can't refuse.
I really hope I have not just put myself on some sort of list for just such an offer.
Bonus Escobar hilarity straight from Zero Hedge: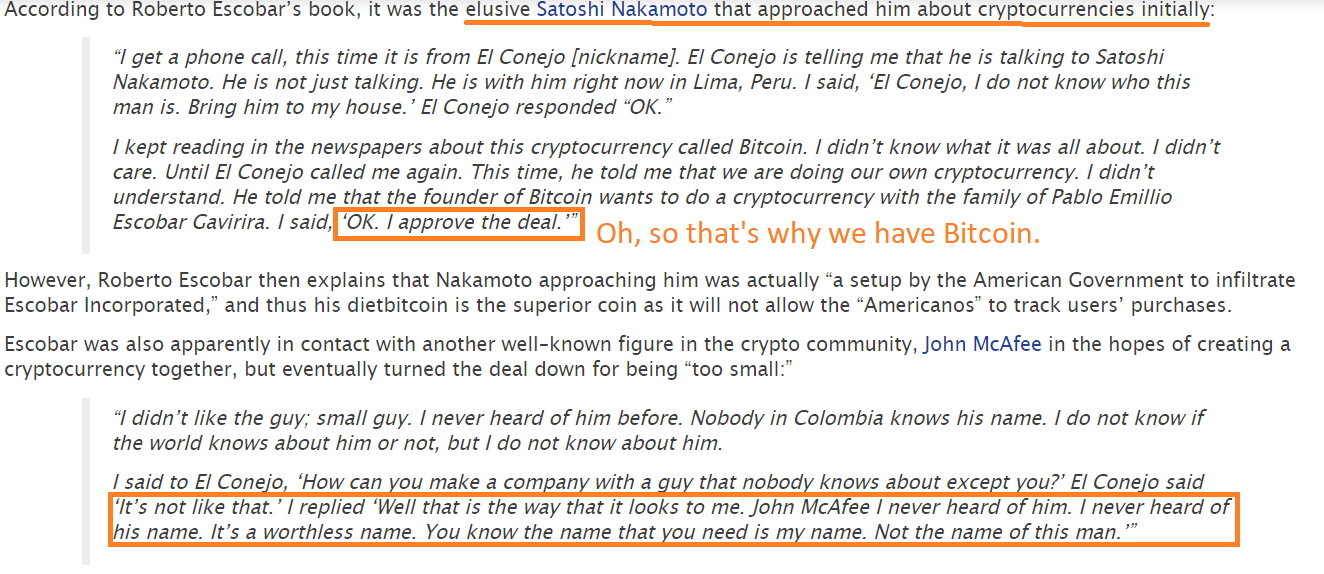 This presents me with a worrying situation. Either Escobar doesn't know my name, and I'm therefore worthless, or he does, and I'm probably cruisin' for a bruisin'.
I guess I better avoid letting myself get tracked using Bitcoin anytime soon!
Try SteemEngine and get rewarded for every follow or vote!
See my explanation of SteemEngine here.
Post via Busy.org for added exposure and upvotes from Busy!
See how to get extra votes from Busy.org here.

See my explanation of SmartSteem here.
Try SteemFollower today and get rewarded for every vote!
See my explanation of SteemFollower here.

Join us at the Minnow Support Project! (click me)
We also have a Radio Station! (click me)
...and a 10,000+ active user Discord Chat Server! (click me)

Join the Steemit Poker League! (@spl)
World's Largest Cyptocurrency Freeroll Poker Site, open only to Steemians!
Sources: Google, Zero Hedge, https://dietbitcoinico.org/, CoinTelegraph
Copyright: https://dietbitcoinico.org/, Google, CoinTelegraph, Reddit, Entourage, Roberto Escobar (sorry!)