$ 500 000 Bitcoin within 3 Years!?.. It is Possible! .. (( I Have a Great Offer for 'You'! ))
Beloved John Mcafee says so ..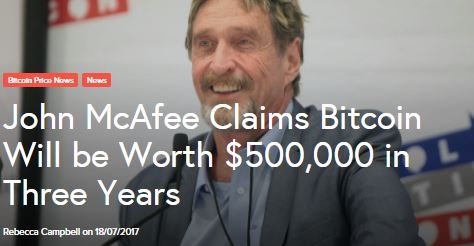 Courtesy of & Reported by Cryptocoinsnews
He went a step further ..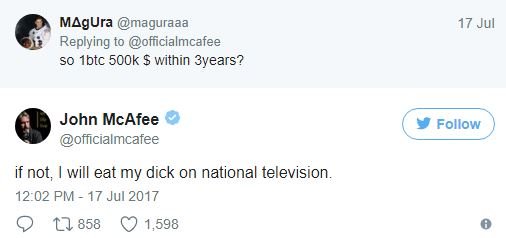 Bitcoin certainly will be worth between $ 10 000 - $ 20 000 in that time frame!
Love him or shun him, the man might be a little kookie, but he's no dummy! He says he has been involved in some modeling projects which predicts Bitcoin at far .. far .. higher levels and believes that $ 500 000 is a "conservative" estimate. The man is not alone of course .. but more importantly of late, we see some very well respected "traditional investors" making significant bets on Bitcoin ... and even more significant amounts of money will follow them.
For Example: "Downtown" Josh Brown ..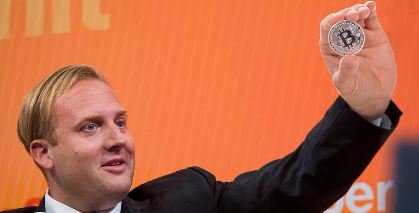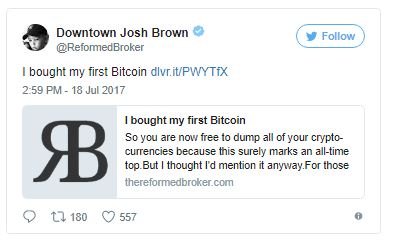 And .. Bill Miller, who has invested 1% of his net worth back in 2014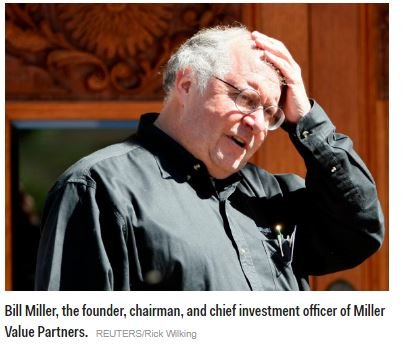 His amazing gains are now too big to keep secret! :-) .. can you say .. 1200% !!??
Congrats to the Bitcoin Community for Saving the Brand
It looks like Segwit2x is in, and everyone is on-board, thus avoiding the greatest threat to the entire crypto-universe, the splitting of the mothership into two easily ignored offerings. Bitcoin is about the brand, and maintaining a single version is good for all of us!
So Dude, What is this Offer You Mentioned!?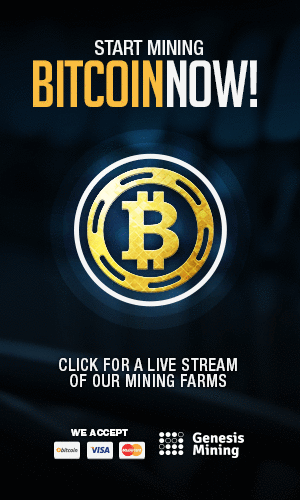 We should all be very Bitcoin Bullish! The above was just to add some fun good news to what we already should be very confident about, and ... well, let's face, we MUST BE POSITIVE ABOUT! My suggestion to all, is to invest in accumulating Bitcoin, on a daily basis. Yes, you can buy on exchanges and hold, but a more profitable (over time) method of accumulating, is through cloud mining.
In regards to Cloud Mining, the only trustworthy and committed operation is Genesis Mining - and I have been at this game a long time, from mining at home with many generations of hardware, and I have survived a few scams, and dodged many more.
Since Feb 2016, I have earned $5960 with Genesis Mining .. the bulk of which was earned while the Bitcoin prices was significantly lower, and of course the cost of my current hashpower was lower as well. I am profitable, even based on today's prices .. and this is a lifetime contract. The gain is accelerated of course by the increasing price of Bitcoin itself.
The Offer!
Commit to Invest $ 300 or more in a LifeTime Bitcoin Contract with Genesis Mining (or any other)
Use my Affiliate Code to gain a 3% Discount on Your Order
Post Below the Time & Date of your purchase, and the amount of hashing power you purchased
In Return I Will Commit to Upvote Your STEEM posts up to the amount of $ you have invested!
MY AFFILIATE CODE:
ShWgXc