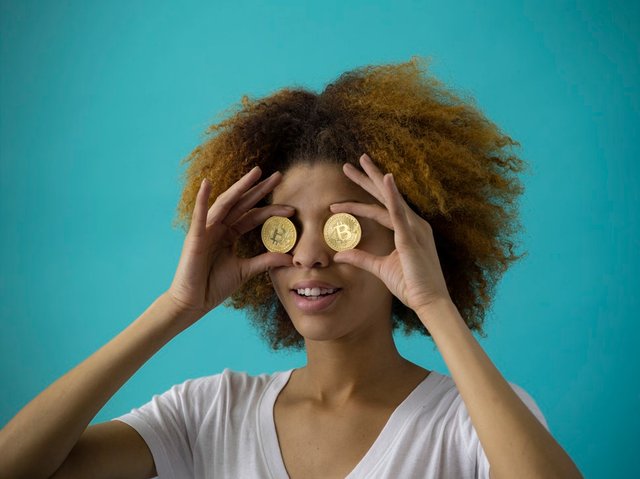 Of course the price of Ethereum is dipped very hard, but that is a general case of the crypto market — with major cryptocurrencies crashing as low as 90% of their all time high. The downturn in the market of crypto assets has caused the trading volumes of many tokens to dwindle also. And this in turn has created panic. A lot of asset holders are asking whether this is the end of cryptocurrency; or per say, end of Ethereum since it seem to be the only coin experience obvious slide.
This is one thing that I'm sure of; now is not the end of cryptocurrency.
My reason; Bitcoin which is the biggest cryptocurrency by volume and market cap, is mostly own my the big guys. In fact stats indicates that around 45% of the total supply of BTC is owned by few whales. So look at that! These guys can correct the price of the coin in just a snap. But one will ask why have they kept mute and choose to watch the price and value of BTC slide down like an avalanche from top of Everest. It is only amazing that they have waited patiently to see the market play out.
The Ethereum story
Yes it is now a concern that Ethereum might just be dying. Well if by the look of the market and how the value of the coin is dipping everyday, I'd say yes. But let's look at it this way; the price of these coins started from less than $1/coin right — even BTC. And they climbed so high making a lot of people invest while they were at their peak thinking they'll go higher. Then they started falling.
The reason for the bad market all year long is difficult to tell really, There is an argument that the sudden further dip around the Q4 of 2018 when people were expecting the Bull run is due to BCH hard fork into Bitcoin Cash ABC and Bitcoin Cash SV . Yes may be, but that only happened recently. What about the dip from before the hard fork?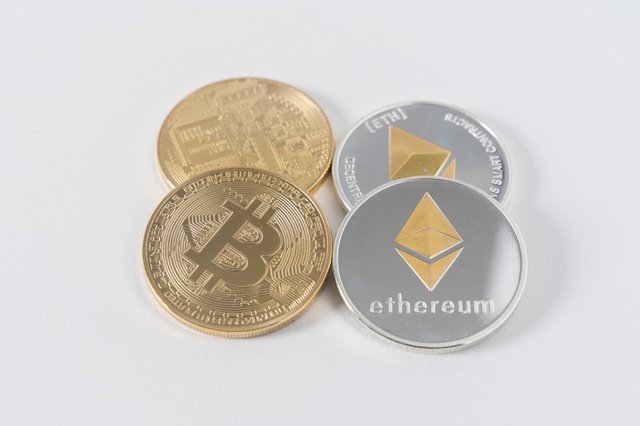 Bitcoin was created to solve real life problem; to take away powers from centralised entities and decentralise it making financial processes like payments scale easily avoiding extortive charges of banks and other financial institutions; and also as a store of value. Ethereum on the other hand provides *smart contract and allow the creation of dApps. Following the success of ICOs in 2017 — many projects raised millions of dollars at their token offerings — the numbers in dollar is huge and attractive. Hence so many people are encouraged to start new ICOs in 2018; both the good ones with real use cases and those with intentions of scamming the crypto community and running with raised funds from investors.
CMC has way above 1500 cryptocurrencies on its list with so many others not making the list at all. The interesting thing about this number is that close to 90% of these Altcoins are decentralised Apps anchored on the Ethereum blockchain. Even most of the ones that plan to launch their own blockchain are started on the Ether blockchain.
Now here is another argument
That the Ethereum blockchain is being spammed and that cryptocurrency generally is flooded with too many irrelevant tokens. Result of this is not only Ethereum blockchain being slowed down by the numerous dApps built on it and with so many block of transactions to process per second but also, investment wise, these dApps staging their ICOs attract investors to stake money in their projects which may or may not succeed. The latter is mostly the case going by the numbers of failed projects so far since the start of the ICOs.
Since the increase in the value of cryptocurrency assets is dependant on the activities in the market. And for any coin or token to appreciate in price and value, it must have a significant trading volume. This means that the constant daily transactions which include trading and transfers between different traders is what actually make the prices to go up
The dApp and ICO effect
With so many decentralised applications on the Ethereum blockchain, it will be true to say that the blockchain is very loaded — all the various dApps having their own tokens and unique tokemomics. There is already the question of whether the current version of the Ethereum blockchain can accommodate any more of these dApps springing up daily.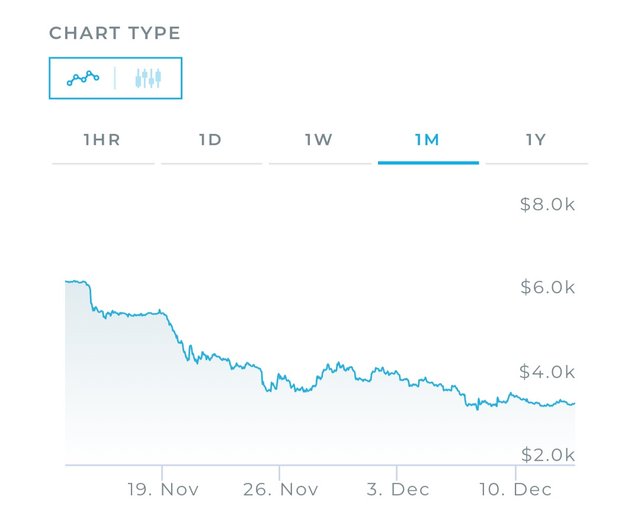 Chart showing the movement of bitcoin.
While the aim of staging an ICO is for the dev team of blockchain project to raise enough money to further develop the proposed project. Many investors are tempted to stake their funds into the project to finance it. The truth is that investment in ICOs have a consequential effect on the crypto market and its over all capitalisation. This is arguable though — considering that most of the established cryptocurrencies and Altcoins that are now suffering the effect of a flooded system also did ICO.
Furthermore, a lot of people can only invest as much money into cryptocurrency since the tale of its huge gains is almost still a novel idea. This means that a reasonable number of people are aware that putting so much money into cryptocurrency is not such a wise thing, and that it is yet to be a guaranteed form of investment like the traditional centralised ventures — the latest trend in the crypto market buttresses this.
Interestingly, the figures about investments into cryptocurrency since the start of 2018 shows that a greater percentage goes into ICOs and only smaller amount is used to trade daily. Remember that the the price, value appreciation and market capitalisation of crypto assets is largely favoured by their daily trading volumes.
Is Ethereum and Cryptocurrency Dead?
As indicated by the market, not only Ethereum is experiencing fall in price and value. Although this appears to be the all time low for cryptocurrencies since their last big trip to the moon. But on whether Ethereum is dead or cryptocurrency is coming to an end? I think that is far from true. Cryptocurrency is still young and as much as possible the world is consistently trying to see how to adopt blockchain technology to more use cases. While the market is down, figures have shown an impressive adoption of blockchain technology and cryptocurrency, and this is projected to increase.
Also, many experts believe that the market is in a correction phase and that things will be better soon. And on a bright side, Ethereum team is also working to further improve on its algorithms to accelerate the processing capabilities of its blockchain perhaps to accommodate more dApps — that is if regulations do not see to reduce their creation.