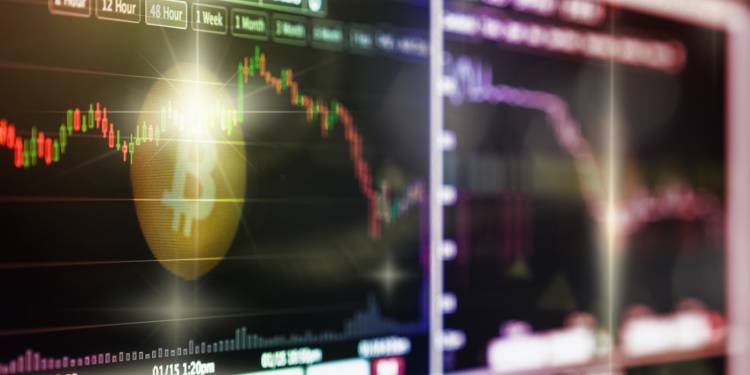 It's no secret that Bitcoin is a high-risk investment that can pay big dividends but can also ruin a lifetime. This digital and decentralized currency continues - despite a fall of more than 66% of its value in a few months - to fuel the desires of traders and investors.
Many bell sounds are audible and it is difficult to predict which forecasts are the most realistic. A large number of investors believe that the train has passed and they missed the mark by failing to invest when the Bitcoin was less than $ 1000 before reaching $ 20,000 in early December 2017. At that date indeed a lot Bitcoin owners made a fortune by selling some or all of their Bitcoin.
Other broker experts believe that Bitcoin remains overvalued. Despite the major correction since the beginning of 2018, its price seems to have stabilized, oscillating between $ 6,000 and $ 8,000 since the beginning of the summer.
EVOLUTION OF THE BITCOIN COURSE FOR THE END OF 2018
Many people believe that the glory time of Bitcoin has not arrived yet. Moreover, the autumn of 2018 would be eagerly awaited by traders, it would - according to some - bear good wind for cryptocurrency, especially for Bitcoin. According to these experts, the instability of Bitcoin this winter 2018 should not worry: The market has corrected an overvaluation caused by the speculative bubble of 2017. But since then, the price of Bitcoin has become rather stable, which is reassuring in some so.
Some believe that the course of this cryptocurrency could rise to a great rise, especially Michael Novogratz or Llew Claasen - two pioneers of the crypto sphere - estimate that it could even be exchanged between 35,000 and 40,000 dollars. Courses that were already planned for Christmas 2017, before the train led by the anti-cryptos starts.
Others seem more pessimistic and predict courses around $ 1,000, including Peter Boockvar, Bleakley Advisory Group's chief investment officer.
BITCOIN, A PLACEMENT TO ENSURE A RETREAT IN THE SUN?
Tim Draper a big money-virtual investor has predicted a sharp rise in Bitcoin value. He estimates according to his analyzes but especially according to his financial instinct that the price of a Bitcoin could reach about 250 000 dollars in December 2022.
Currently, the capitalization of Bitcoin is estimated at around $ 111 billion. For these predictions to come true, the price of cryptocurrency must increase more than 30 times in less than four years.
Some experts like John McAfee even predict a price of $ 500,000, or even $ 1 million, 150 times its current price by 2020.
These variations in the predictions - coming from the majority of participants with some market success - indicate uncertainty about the future of these assets and the speculative nature of this market.