Before I tell you why an ETF could be a potential Trojan horse let's do some fun bitcoin analysis... my way of course :)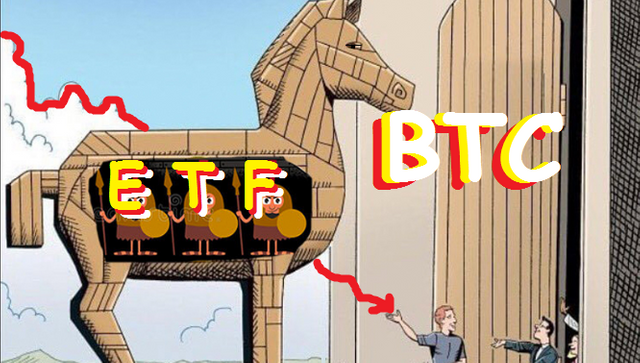 This is bitcoin from 2014...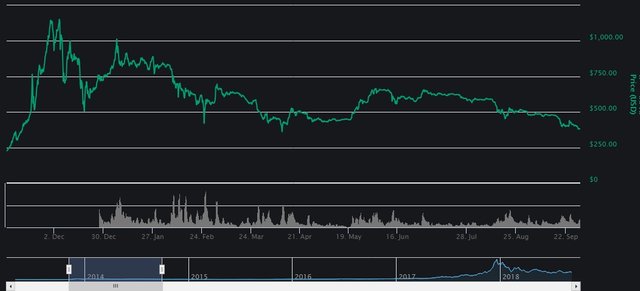 and this is bitcoin as of today chart....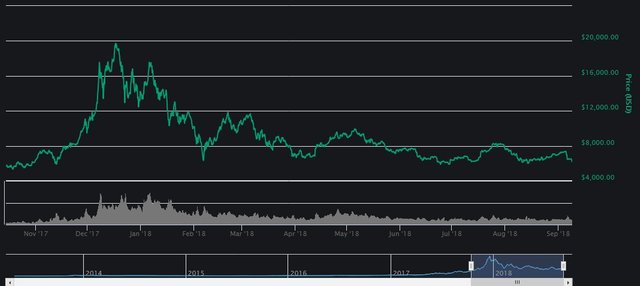 As you can see there isn't much to compare here...
So like before, I had to SHRINK the today chart a little bit to start seeing the similarities between the two graphics and STRETCH the time to 2 years as you can see below...
Jan '14 - Jan '17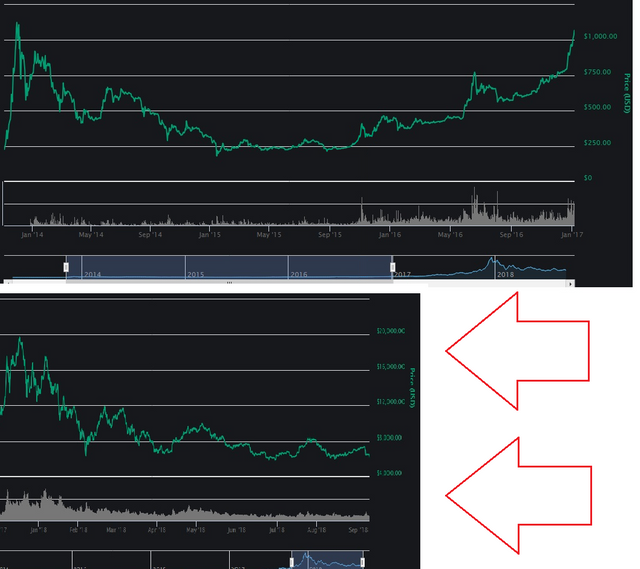 Jan '18 - Sep '18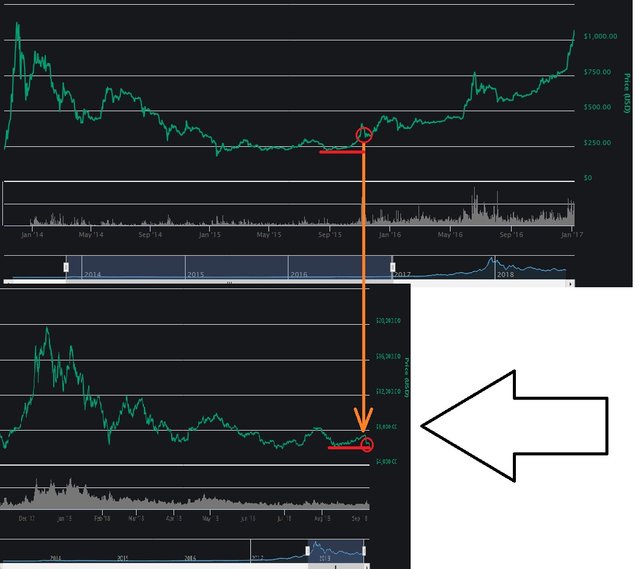 This is where I believe we align in terms of time period paragon as you can see we should have made a nice run up arch instead we saw a triple dip down today...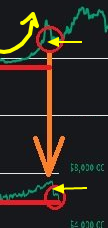 We should have been around the 7,000 but never below 6,500...



but overall we are not that far away from the numbers above and this could be a tiny exception before we see soon an 8,000
Having said that, I believe that an ETF will eventually be approved by the SEC, Gov, FED ...they all are the same for me...
As a successful ETF may sky rocket bitcoin, at least in the beginning, it will also open the doors for INTERNAL trading between the Feds boys themselves...
I mean the Feds/gov will be selling TO themselves bitcoin placing orders as cheap as 3,000, 2,000, or even 0 like they said on many occasions before...
Now because this is an internal trade NOBODY else is allowed to trade but the SEC/FEDs themselves...but the price will be seen on the blockchain and the majority of the people will panic and sell off every BIT they have left... now mix that with a classic msnbc piece of fud and you will have the collapse of bitcoin on screen... IN THE MEANTIME guess who will be buying all that cheap bitcoin while everybody is selling? ...
This is a diabolic plan but what do you think really? The Feds will buy bitcoin at these prices when they can infiltrate it, capture it and destroy it?
That is why I believe an ETF is a trojan horse just waiting for you to go sleep...
Troy was a great city that went to sleep one night...


Also I believe that anybody that gets an approval by the SEC will have to sign to the devil if not, the SEC will just do it themselves and there is nothing you can do about it...
Either way, bitcoin might see a temporary death only to soar back up again with an ETF on his ass and/or they will drop it dead, fork it and branding it a new name like "FEDCOIN" ...maybe...
They actually can't kill bitcoin so it is better to take control of it...
...operation bitcoin shake off still going...