Our (almost) weekly series where you can shill your coins in com
Up on Top100 Caps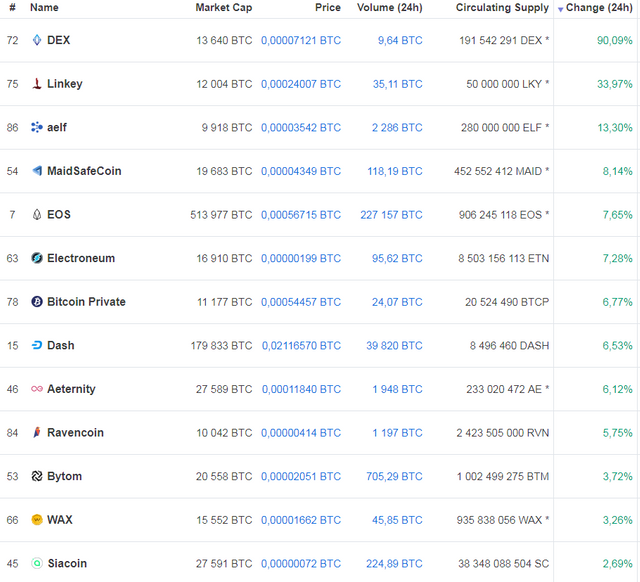 Im not aware of top2 tokens (looks like some internal exchange ones). Other than this - good stuff.
Up on smaller caps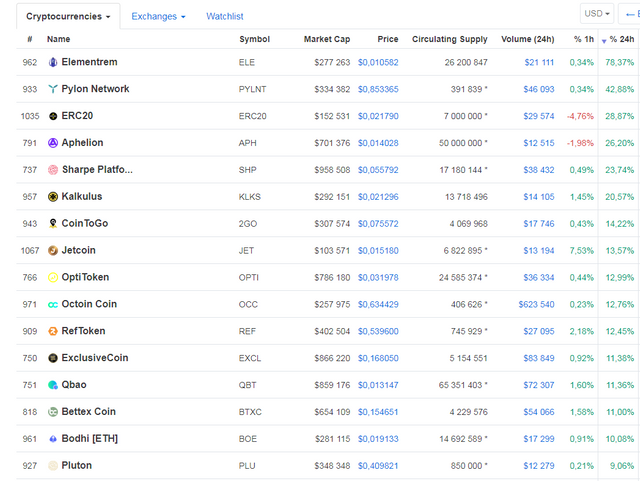 As usual not many known to me here. APH was a NEO DEX but turned it down and got dumped, trades ie KuCoin, EXCL is PoS fork of DASH (seems they kind of went up together here), Pluton used to be Plutus, a fail ICO but seems to be trading ok and i have some of Bodhi from BiBox.
And what are you trading ?
Write in comments!
Want Some Passive Income from Steemit and Support My Work?
Join my guild - https://steemit.com/steemit/@kingsmind/join-trail-guild-of-kingscrown-for-free-passive-income
Tested Exchanges
CRYPTO INCOME GUIDE EBOOK - FREE FOR LIMITED TIME - DOWNLOAD HERE