Register to More Exchanges - More and More Are Closing Doors for New Users!
I have always been saying that to take loads of advantages you need many exchanges. I explain arbitrage method here - https://steemit.com/bitcoin/@kingscrown/the-easiest-way-to-make-money-on-crypto-here-it-is-part-3
Currently Bittrex and BitFinex closed registrations (yeah even this invite wont help anymore).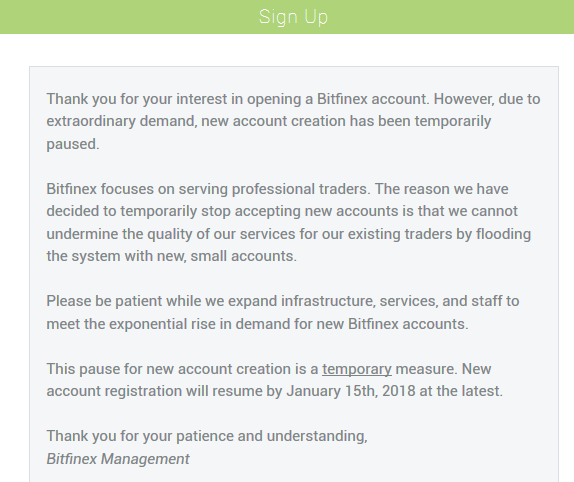 For Bitstamp and many others you will have a long time waiting for verification.
I have seen offers of buying exchange accounts (!) already due to registration problems.
Even if you dont need to trade now i suggest to make extra accounts for future, just in case.
Spots that i use and you may not have yet + why to use them.
They dont need documents to trade or withdrawal.