Since losing XVG wallet with loads of coins the C-CEX exchange was having issues. In loads of times it was not fully operational ie you could trade but not deposit or especially withdrawal.
They lately wrote that its gonna take 2 months for them to operate gain...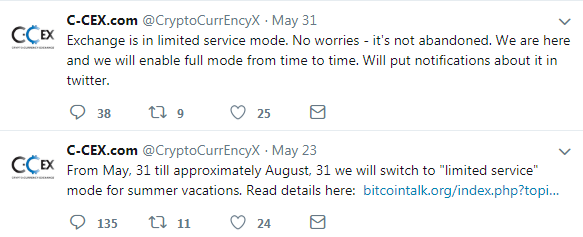 Today they wrote that for short time its operating normally.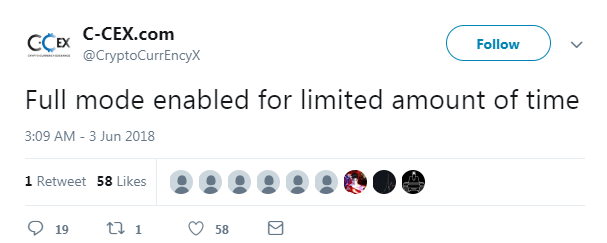 Sadly i dont know how long it took but its again limited aka you cant do anything.
So if you have anything there even dust - may be worth getting it out when you can.
Was good spot for years but seems this big lose caused problems.
Markets

Working Anon Exchanges