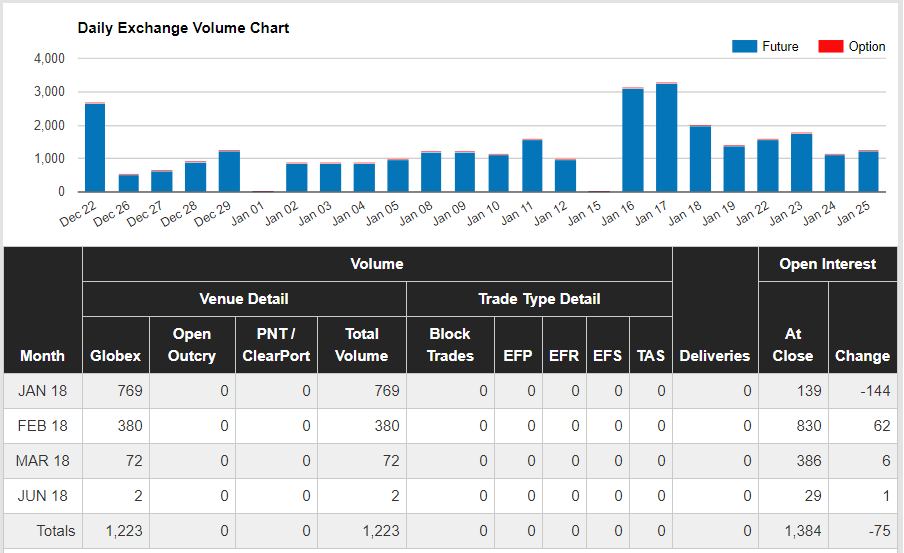 source
How big is the CME bitcoin trade?
Not very. As you can see from the chart above the average daily volume for the CME bitcoin futures is about 1500 contracts which is 7500btc ~ $75,000,000.
Compare this to the larger exchanges like, coinbase, bitfinex, bithumb. Their average daily volume is near 1 billion with spikes as high as 4 billion. They dwarf the CME's bitcoin trade.
But it is even more significant when we look at the Open Interest on the CME. This is how many contracts that are currently open. Whereas the daily volume often includes contracts that opened then closed 2 hours later, the open interest tells us what is open at the moment.
For the CME this open interest is ~ $65 million, that's over all their contracts and after a month of trading. This means that the vast majority of the trading the happens on the CME is daytrading (maybe market makers using them for short term hedges).
So will this affect the market
In my opinion, NO! In fact in my opinion it doesn't even have enough volume to be able to affect the overall market.
So how do I explain the fall around the CBOE contract end and the now the current fall around CME contract end? Bitcoin is a highly volatile market and market crashes will happen, it is my opinion that the crash around the CBOE last week was unrelated to the CBOE. But the idea that it did affect it is firmly held by a vocal amount in the community. That has led to the belief that we would see another fall today, if enough believe a fall will happen, a fall will happen.
Also of note is the size of Bitmex compared to the CBOE and CME, their open interest is ~$315 million which makes them 6 times bigger than the CME. Also their quarterly contracts are near the start of their lifetime so that number will likely be bigger near the end. And we do not have this belief that at every close the market is manipulated.
Conclusion
We may see a fall because of the expectation of the expiry. But the world will not end and the market will likely bounce after it doesn't end.
Thanks for reading.
KevinBacon
---
---
---
---
Advertisement
My favourite site for trading is Bitmex, as the future contracts allow for lots of arbitage opportunites and the leverage lets me leave most of my stash safe in cold storage. If you don't already use it and would like to sign up, here is a referral link that will get you 10% off fees and rewards me with 10% of the fees you pay, we both win.
A coupld of exchange sites I also use are binance and hitbtc, I find them about as good as the other exchanges to be honest but these have referal links so I figure I'd shill for them.
More posts
If you like this post there will be more like it on my posts page, this account will be dedicated to posting about trading cryptocurrencies and maybe a bit of general stock markets.
If that sounds good please consider upvoting, following or resteeming. If you are feeling particularly wild you could do all 3.
Disclaimer
Please do not invest on the advice of a stranger on the internet, only use this advice here as a starting point for your own research, and then if you choose to invest please only invest an amount that you can afford to lose.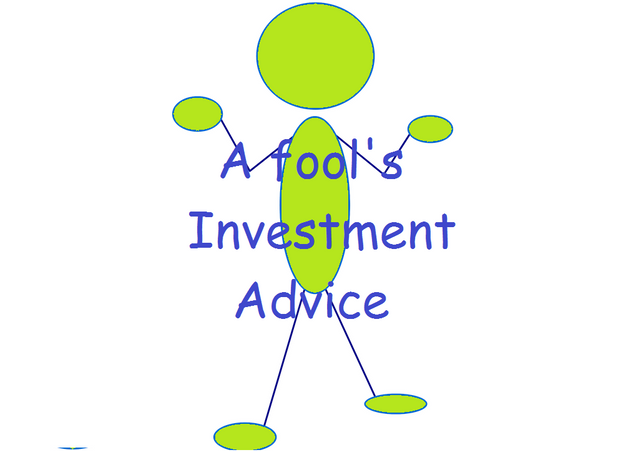 Made with this pic as a template