Dump Gold, Buy Bitcoin?
According to CNBC , investors are dumping gold to buy bitcoin.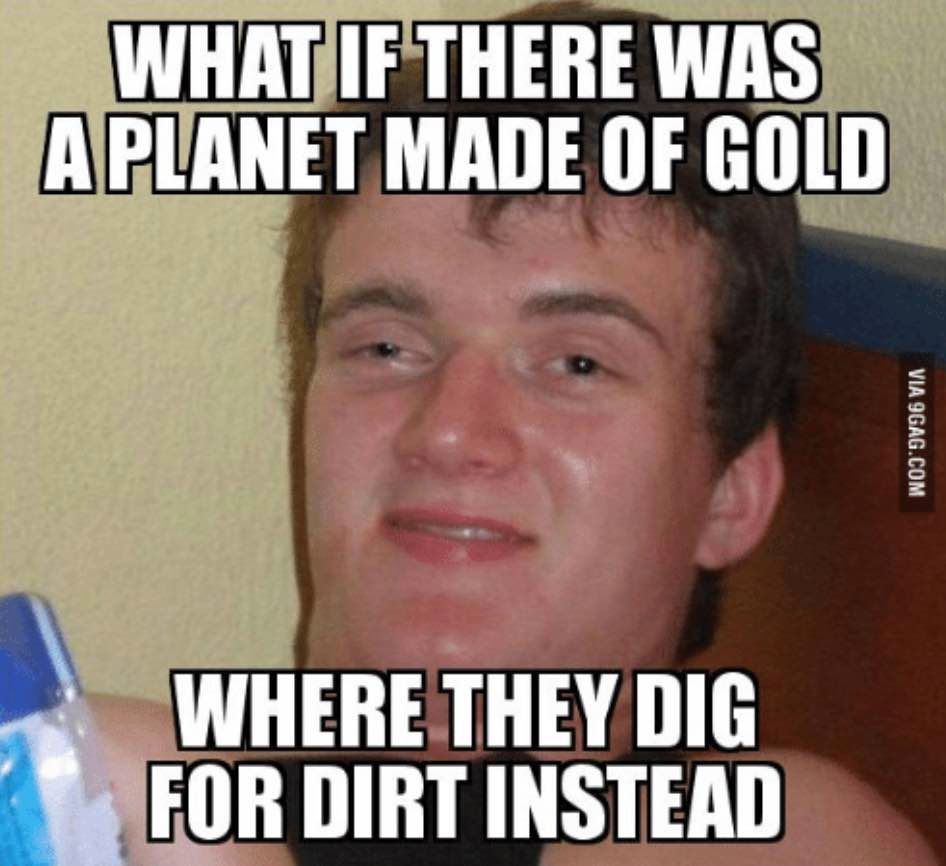 Are you dumping gold for bitcoin?
Is this a classic contrarian blood in the streets moment?
This is the most interesting data point from the article:
"If you add up all the cryptocurrencies and the liquid gold that's in the market right now, the cryptocurrencies in market cap are now 23 percent of the liquid tradeable gold," he said. "That's up from 2 or 3 percent a year ago, so cryptocurrencies are definitely eating into the gold play."
Nation-states are still big holders and buyers of gold and it's lasted for 5,000 years as a store of value, so I'm not sure I'd get rid of my gold, but I do believe that all value comes from human consciousness so, if millennial generations and younger see bitcoin and crypto as their store of value, that's where the value is.
If you want to watch the bitcoin vs gold debate between Max Keiser and Peter Schiff, here it is (note that bitcoin was under $3000 when this conversation took place and gold was, well, slightly higher than it is now at $1255:
Leave your comments below!
[Signed, Stacy]