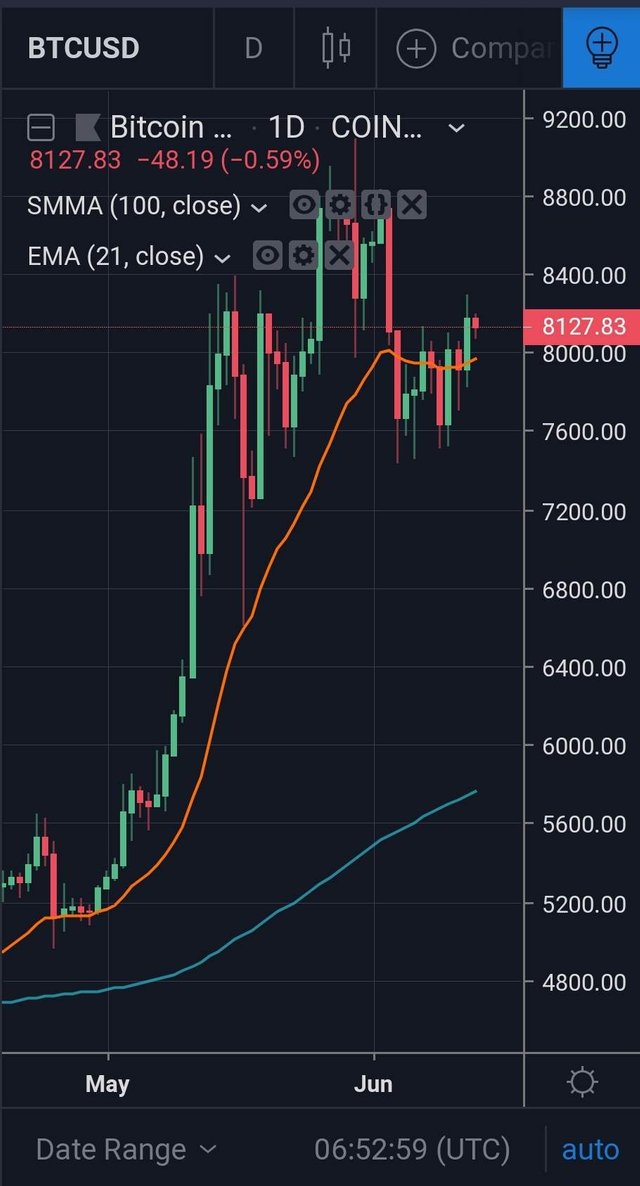 Last time I posted an update, I had said bitcoin looks to be moving lower. However, it has managed to pop up slightly and is now trading at 8100 level. The target to cross is still 8450, post which it should march to 9k.
The good thing is that this consolidation also makes the parabolic move look less ominous. The consolidation should continue for a couple of weeks before another short term parabolic move up.
Litecoin has shown tremendous strength before its halving. Only confirms what bitcoin is likely to do over the next year. To put a target is insane but anything is possible, 50k or 100k. Who knows, even 250k. This animal is unlike any stock, bond, fx or commodity. Supply is bound to reduce. Hodlers will not sell.
Hoping to see btc cross 20k end of this year and 50k before halving. Post that, with euphoria, any number is possible.
Posted using Partiko Android