Banco Santander successfully held early voting of shareholders with Blockchain technology
On March 23, 2018, Banco Santander and the leading financial technology company Broadrirge Financial Solutions successfully completed the first votes in a board of directors with blockchain technology, in collaboration with JP Morgan and Nothern Trust as global custodians of non-financial investors. residents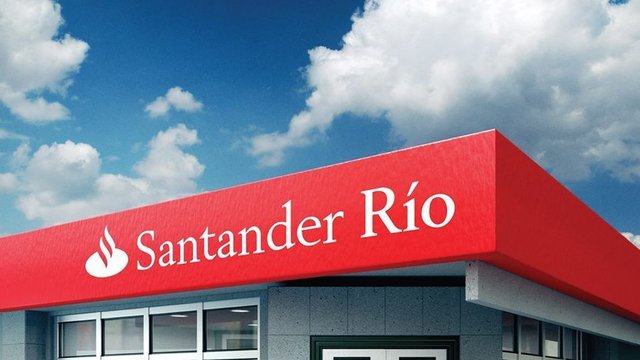 In what Banco Santander has expressed the following:
"The implementation of blockchain technology improves the transparency of voting by delegation of institutional investors (proxy voting) and increases operational efficiency, security and analysis, which benefits investors, issuers, bank, global custodian agents and depository entities" .
It was declared "a success" by the same bank, since they reached a historical record of quorum of 64.55% of 21% of the total capital that participated in the meeting. In Santander they hope that this new system will further incentivize their shareholders to vote in the future, since they had the opportunity to see how their votes could be counted and confirmed almost instantaneously (a process that could last two weeks) thanks to blockchain technology .
Sergio Gámez, global director of Investor Relations and Shareholders of Banco Santander, explained:
"The Annual General Meeting is one of the most important corporate governance events for any listed company. In the case of Santander, with very fragmented capital, it is very important to ensure the participation of investors and shareholders, and this year using blockchain technology for institutional voting has been of great help in terms of transparency and agility throughout the life cycle of the vote ".
Santander is the largest bank in the European area by market capitalization, has more than four million shareholders and 60.7% of the capital is in the hands of institutional investors, who can now see in seconds and with a desirable ease, Your millions votes are counted and audited.
This process comes at a good time for Santander, since in June 2019 the updating of the European Directive on Shareholders' Rights will come into effect, where it is required to share information among intermediaries on the same business day.
Luis Antonio Pérez, head of corporate services at Banco Santander, said:
"The blockchain technology has improved efficiency and transparency in the process of tabulation of votes and reception, which will close the gap between everyone in the process."
For the following we can assure that the implementation by Santander of the blockchain technology in the counting and instantaneous validation of votes of its millions of shareholder, will be a blow at the table, which surely all the other banks of considerable size and investment capacity of the Euro zone will imitate, in order to meet the objective of the next change in the European Directive on Shareholder Rights. Technology that has fallen as a ring to the financial system of the euro zone.