This a new slant on the image I posted yesterday. It depicts the bitcoin fan still hodling her bitcoin balloons as she rides the highs above the City of London.
A great representation of what we are achieving in the global finance industry.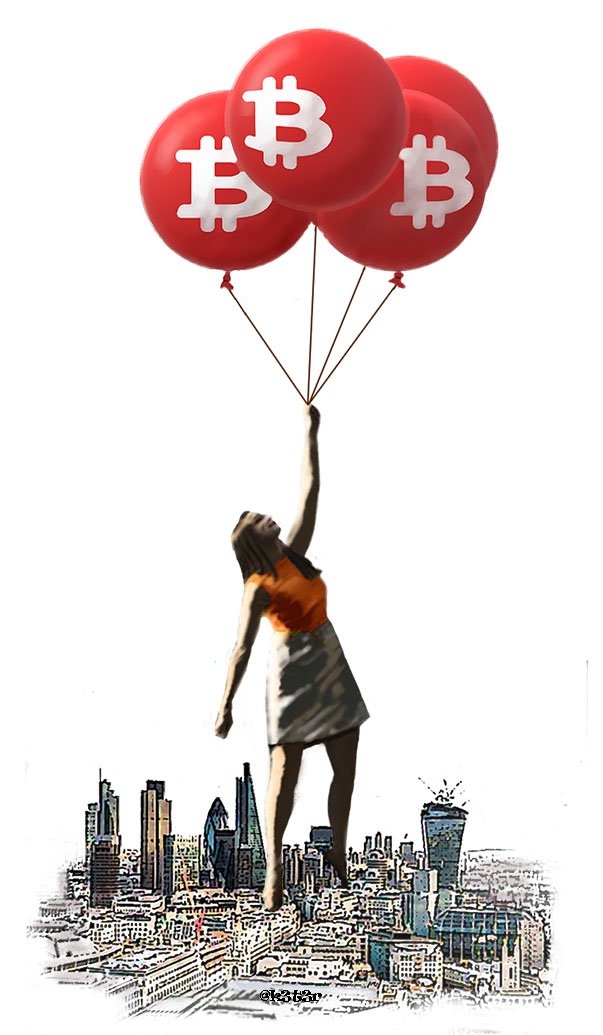 This image is available on my redbubble store as art prints, t-shirt, apparel and accessories design.