Tom Lee - "Bitcoin will hit $25k by... 2022"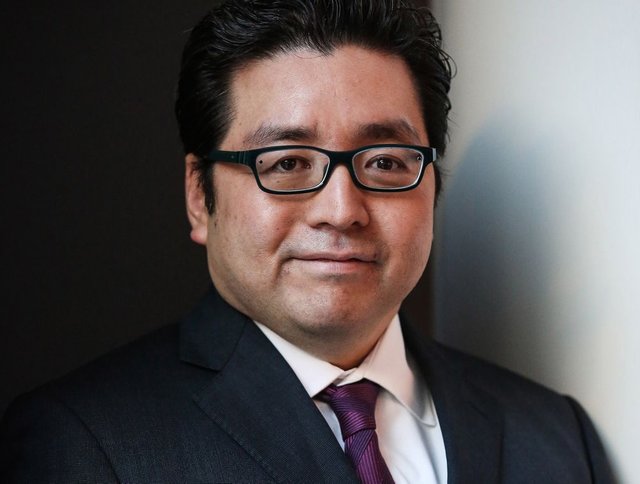 Tom Lee is bullish on Bitcoin still, but it may take a bit longer than originally expected
Tom Lee has been known for his bitcoin price predictions over the past few years.
His firm, Fundstrat Global Advisors does some of the best analytics work for wall street clients in the entire crypto space.
His call for $25k by 2022 might sound bullish on first glance, but it is actually quite a bit lower than some of his previous price predictions.
In a recent interview on CNBC, Lee reiterated his bitcoin $25k by 2022, which was in contrast to his earlier $40k by 2020 call.
Why does he think $25k by 2022?
Unlike some of his previous price predictions that are mostly based on past trends surrounding the halving and bitcoin's subsequent price cycles, this one is based on network activity.
He says that bitcoin and cryptocurrencies are more like network value assets than a typical currency.
Meaning they tend to be valued closely based on their network size/usage.
This is similar to the way a lot of the big tech stocks are being valued currently as well.
(Think FANG)
His exact words:
"Cryptocurrencies are network value assets, meaning the more people hold the asset, the greater the value. In fact, it's a log function — so if you double the users hold it, you get a quadrupling of value. To go to $25,000 you essentially need a little less than 4x rise, which means you need to double the number of people who hold Bitcoin."
"70% of their return [since public listing] is explained by the growth of the global internet in that period of time. In other words, it's a LOG function of the internet's growth, and that's how cryptocurrencies are going to work."
(Source: https://cointelegraph.com/news/tom-lee-like-faang-stocks-btc-will-hit-25k-due-to-network-value)
That is very interesting...
It means that if bitcoin were to double its network, the price should go up by 4x.
My takeaway...
If Lee and Fundstrat's analysis is correct, the biggest indicator of value for these things is network effect.
IE, if we want the prices to go up, we need to get more people holding them.
That is interesting as it relates to steem.
If this is indeed the best way to create value for these things, that would mean our goal for increasing steem prices should be to get steem into as many hands as possible.
Perhaps creating a giant faucet (steemit kinda sorta already is one?!), importing and airdropping on large communities, integrating steem into video games etc are things that would help increase network effect.
That is very interesting and something that should be considered when trying to figure out how best to create value for steem moving forward.
Something to think about.
Stay informed my friends.
Image Source:
https://www.bloomberg.com/news/articles/2019-11-15/bitcoin-should-hit-150-000-before-an-etf-can-work-tom-lee-says
-Doc