Starting to see signs of a turn in the markets, yet sentiment still terrible, you know what to do
Sentiment at extreme fear while markets are turning...
Seeing a bullish divergence on bitcoin right now.
The charts are showing numerous signs of a bounce coming yet the sentiment gauge has yet to price it in.
It's still at extreme fear: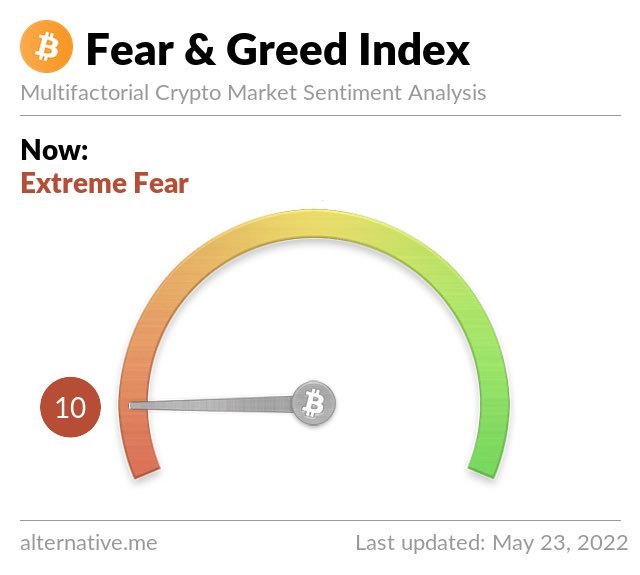 (Source: https://twitter.com/WatcherGuru/status/1528751187629047809/photo/1)
Now is the time to buy for a bounce at the very least.