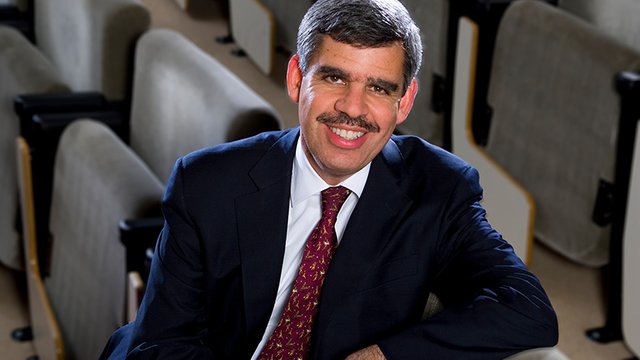 Bitcoin may soon have a friend in a very high place.
Garth Brooks may have friends in low places, but if Donald Trump has anything to say about it, bitcoin may soon find a friend in a very high place.
According to Bloomberg, Mohamed El-Erian is one of several possible candidates that Trump has put on his short list for head of the World Bank.
El-Erian has made several rather bullish remarks about bitcoin over the past year or so.
Saying that he thinks it has a place in our global digital economy among other things...
Some of his remarks:
Back when bitcoin was running up he said it was likely worth about $2k and that investors were overstating its value currently...
It was trading for about $4k at the time.
That one wasn't explicitly bullish, but at least he said he thinks it is worth something, which some of his colleagues don't necessarily agree with.
His next remark was much more bullish...
He stated that if bitcoin were to fall below $5k, he thinks that is a good spot to buy some.
At this time prices were about $8k, and he said:
"What we're getting is the realization that adoption is not going to be as big and as quick as the proponents of crypto would like. I think it's going to be there, it's going to last for a long time, it's going to play a role in the ecosystem, but it's not going to be the currency that a lot of proponents would like it to be."
(Source: https://www.ccn.com/donald-trump-mulls-bitcoin-bull-to-lead-world-bank/)
Will this actually happen?
That is the question.
Normally the executive board decides who would be next to join the World Bank, however, Bloomberg indicated that Trump will likely have a very big say in who gets chosen, especially if he chooses a sensible candidate.
And El-Erian is on Trump's short list and is as sensible as they get.
While it might not be a for sure thing, there is at least a decent shot that it happens.
Stay informed my friends.
Image Source:
https://www.investmentnews.com/section/icons-and-innovators/2017/profile/8/Mohamed-El-Erian
Follow me: @jrcornel