Looks like a Bear Trap to me...
The shorts are being trapped...
Fake Out to the downside followed by a move back to the upside traps lots of shorts and provides rocket fuel for what is to come.
I think that is exactly what we are seeing right now on bitcoin.
Check it out: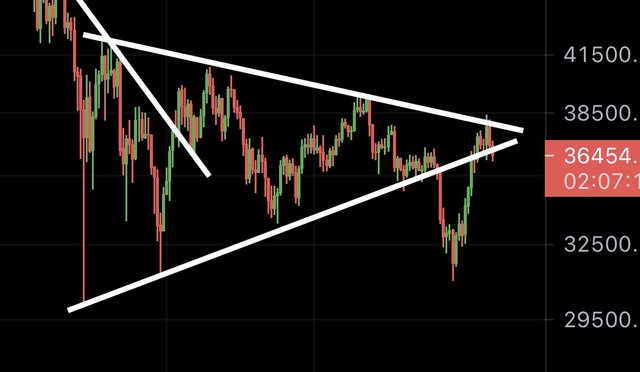 (Source: https://twitter.com/MMCrypto/status/1403047680528556032/photo/1)
If bitcoin breaks to the upside of this triangle, watch out, the move will be violent.