Either this whole thing falls apart or we going much higher still
Which will it be?
There are so many cycles and patterns pointing to bitcoin going much higher during this bull market phase.
Either bitcoin is going much higher still or these models and patterns fall apart.
Here's the latest: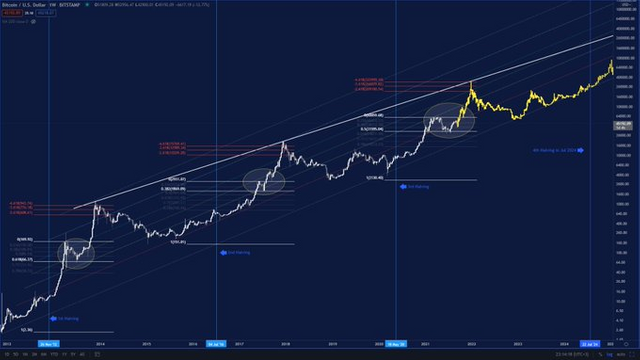 (Source: https://twitter.com/buitienphuc4/status/1439641071688900618/photo/1)
Seems crazy to think about these numbers when we can't even break $50k and hold, but that's what the models show.
I have my doubts we will keep repeating as the law of large numbers comes into play, but you just never know.
What do you think?