It's been a good week for Bitcoin...
The good news finally overshadowed the bad for a change
Check out all that happened this week: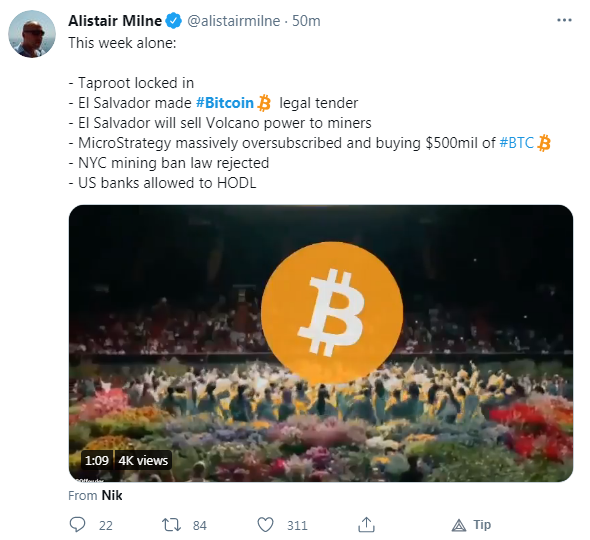 (Source: https://twitter.com/alistairmilne/status/1403747471076081667)
Now we just need a bunch more nation stats to accept bitcoin as legal tender and we really have the start of a movement.
The quicker they make the move the better before El Salvador can be punished by "someone"...