Traditional thinking is that bitcoin is a safe haven asset and works as a hedge against market downturns.
However, history may not agree with that...
Check this out: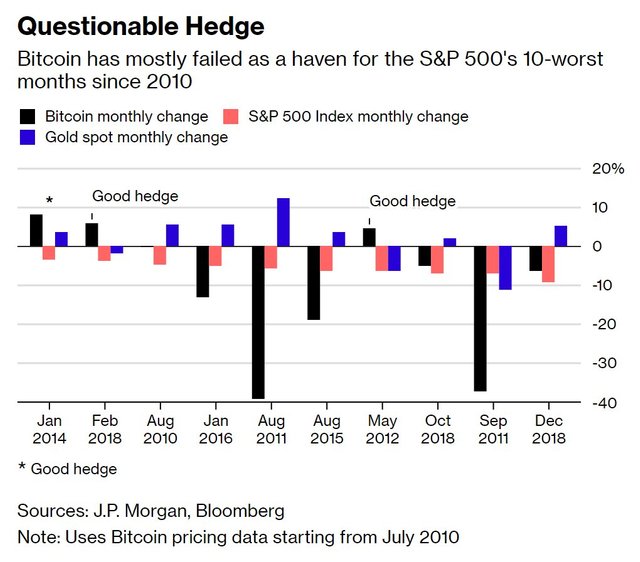 (Source: https://twitter.com/crypto/status/1090195287098998784)
It looks like it only worked as a good hedge in 3 out of 9 of the worst months for stock market returns.
Hmm...