Bitcoin shot up from $6,100 to over $6,400 in literally seconds: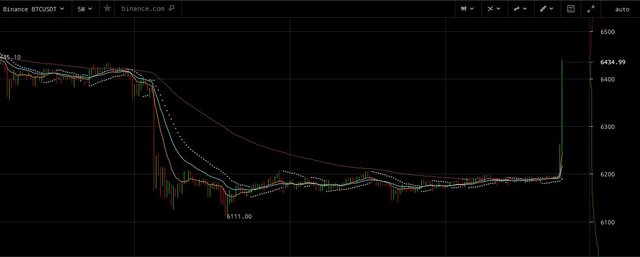 That is the kind of speed and demand that often puts in a bottom.
Need to see follow through for any kind of confirmation, but this could be the very beginning of it.
Bitcoin has shown a lot of support down in the low $6ks...
Steem is just ugly.
We need some news on steem and we need it ASAP.