Bitcoin on the edge here...
If bitcoin loses this support area it's going a lot lower
Bitcoin is clinging to the last line in the sand here.
Check it out: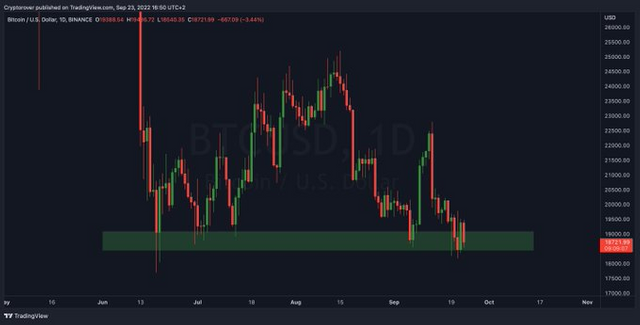 (Source: https://twitter.com/rovercrc/status/1573324138055450626/photo/1)
If we lose this support level there isn't much on the charts until about $12k or so.
A lot of people are calling for $14k area to be hit soon if we lose that support, but I don't see a lot of support there personally.
Markets have taken another leg lower and the FED is going to continue to apply pressure, patience is now key here with bitcoin investing.