Bitcoin is coiled like a spring.
The recent price action has been tightening and moving into an ever tightening range.
We have lower highs and higher lows.
For those looking at charts, we see a bull pennant has formed: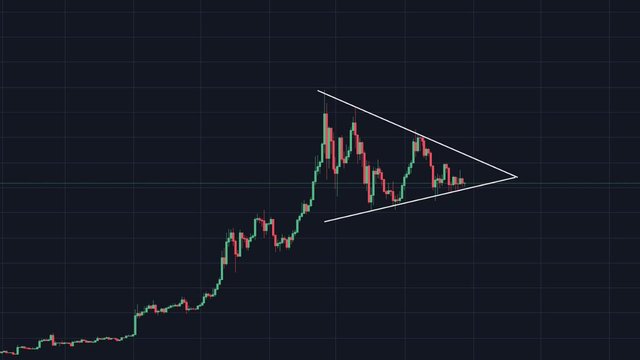 (Source: https://twitter.com/themooncarl/status/1166604623995650048)
These things are usually continuation patterns, meaning that prices usually resolve to the upside.
However, the probabilities are not very high.
Meaning that it is only slightly better than a coin flip.
How will this one resolve?