The pending "cross of death" from Bitcoin has left investors worried and confused.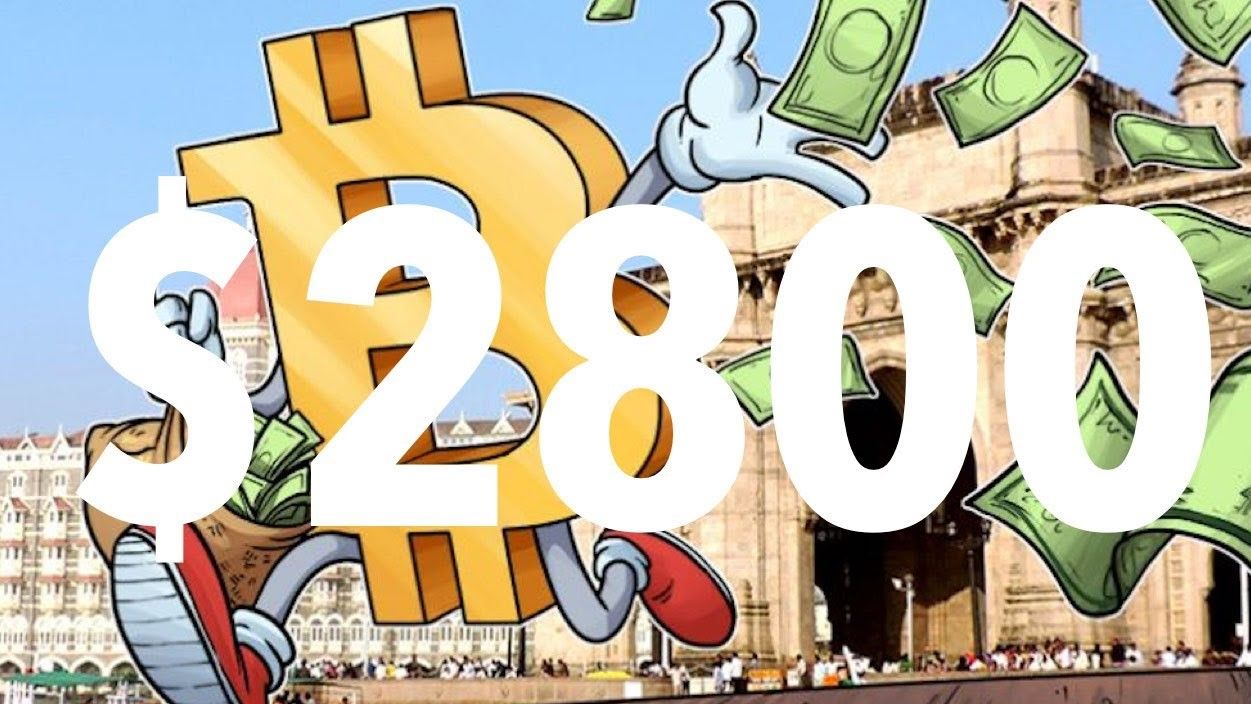 Según un gráfico publicado por Bloomberg , el promedio móvil de 50 días se acerca al promedio móvil de 200 días. Si toca el último, o peor, va por debajo, el bitcoin sufrirá una gran pérdida.

Teniendo en cuenta estas tendencias y comparando estas actividades con el precio de BTC en 2013, el analista técnico Paul Day de Market Securities Dubai Ltd., ha afirmado que el valor eventualmente bajará a $ 2,800. "Ha habido un cambio definitivo en los últimos meses después de la actividad de la burbuja a fines de 2017", dijo Day.

2013 a menudo se recuerda como uno de los peores accidentes en la historia de BTC. Primero, el precio bajó de $ 233 a $ 67 en abril, una caída del 71% en 12 horas, luego el precio se mantuvo extremadamente volátil en los últimos dos meses. Rompió récords el 30 de noviembre de 2013 con un valor de $ 1.126, pero se redujo en un 19% en 24 horas, solo para recuperarse el 5 de diciembre de 2013 a $ 1.155. El precio siguió disminuyendo en un 41% y aumentó en un 47%, antes de caer a un sorprendente valor de $ 503 el 19 de diciembre de 2013. Desde un máximo histórico de la primera semana de diciembre, el precio había disminuido en un 56%. La caída del precio fue tal que Bitcoin tardó más de tres años en cruzar nuevamente la barrera de los $ 1,000.

Day no es el único analista que predice un valor bajo para bitcoin en el futuro. Robert Sluymer , estratega técnico de Fundstrat Global Advisors, escribió que "Bitcoin comenzará a mostrar evidencia de un corto plazo cercano a los $ 5,873". Charlie Munger , vicepresidente de Berkshire Hathaway Inc., ha calificado abiertamente a bitcoin como "un veneno nocivo". Munger también lo llamó desagradable y dijo que lo odiaba desde que se creó.

Mientras tanto, el toro de bitcoin John Mcafee predijo que el precio alcanzará $ 1 millón para el año 2020. Incluso Jamie Dimon, presidente y director general de JPMorgan Chase, quien anteriormente llamó a BTC una 'burbuja' ha modificado sus declaraciones. "Lamento hacer comentarios que dicen que Bitcoin es un fraude. El blockchain es real. Puedes tener cripto yen, dólares y cosas así ", dijo Dimon.