Bitcoin nears $4,500 although the move is starting to look tired.
A Bitcoin denominated bond makes its debut.
Bitcoin (BTC) Makes a Fresh High but Hourly Momentum Starts to Slow
The largest digital cryptocurrency by market capitalization made a fresh high in European trade but the move started to find resistance on the hourly chart as profit taking took hold. Bitcoin touched a high of USD4,485 in early European turnover pushing the digital currencies market value to just over $73 billion, just over half of the overall cryptocurrency market capitalization.
Chart: Bitcoin (BTC) Price: Daily/1 Hour Timeframes– August 17, 2017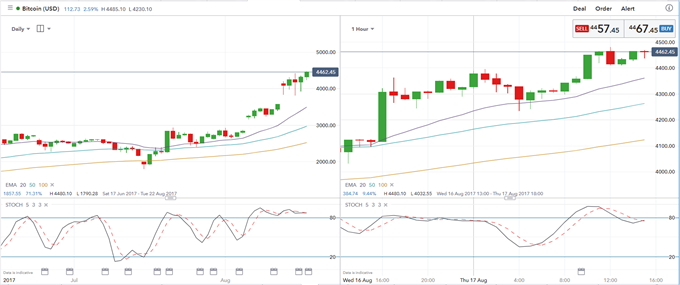 Market Moves/Top 8 Capitalizations – August 17, 2017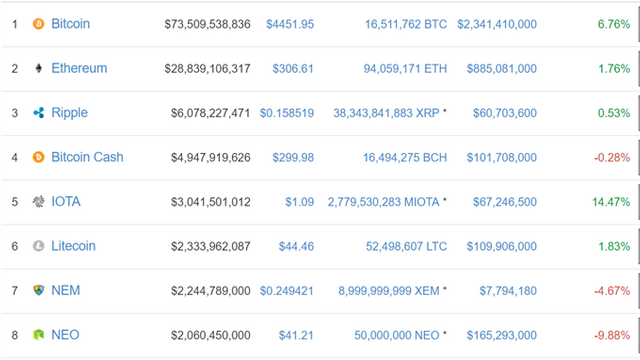 Bitcoin Makes its Bond Market Debut
A novel new approach to fund raising was announced by Japanese information provider Fisco Ltd using Bitcoin as the underlying currency. In a test case, a unit of the company issued three-year debt worth 200 BTC to another firm within the Fisco organization. According to a Bloomberg report the bond was designed like a regular corporate note to meet regulatory requirement. The note carries a three percent coupon and will repay the 200 bitcoins on maturity.