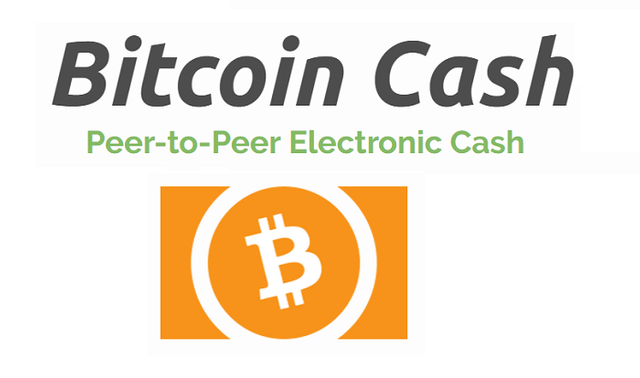 In my last article (Launch of Bitcoin Cash on August 1 and Its Implications for Bitcoin Holders) I discussed how it all started for Bitcoin Cash (BCH) on August 1 when there was a Bitcoin Segwit (BTC) hard fork. We are now close to end of August, so let us look at how well (or poorly it has performed so far, which will give us a clear idea of what its future will be like.
First of all, it is worth mentioning here that Bitcoin Cash is gradually gaining momentum and several exchanges have started listing it for the purpose of trading. More exchanges are adding Bitcoin Cash regularly. Let us delve into few of the other details in the next few sections.
Positive Indications about the Viability of Bitcoin Cash
Until now, we have received several positive indications which point towards viability of Bitcoin Cash.
First of all, right from the start Bitcoin Cash has experienced high valuation which clearly indicates interest it has generated. No other coin has risen to the 3rd spot faster.
Secondly, some miners even mine at loss at the time of the split to bring the new branch live.
Why Bitcoin Cash is Attracting Everyone's Attention?
There are several reasons why Bitcoin Cash has become so popular in so little time. Let us go through a few of the important reasons.
8MB limit of block size.
There is no subversive technology within the common codebase that would benefit any single party. Keep in mind, during the bootstrap phase some miners are mining a large percentage of the network.
Bitcoin Segwit influencers do not have the same influence over Bitcoin Cash.
There is no single entity which has the power to dictate the direction in which Bitcoin Cash will move. Currently, there are 4 development teams working on Bitcoin Cash in tandem.
Useful Features of Bitcoin Cash
The EDA: One of the noteworthy features of Bitcoin Cash (BCH) is the emergency difficulty adjustment or EDA. Let us briefly look at how it works.
In case, mining has been for six or lesser number of blocks in last twelve hours then EDA will reduce the difficulty by about 20%. Moreover, EDA conditions are examined for each and every block which means that multiple blocks in same row could be lowering difficulty by twenty percent each time. As such, emergency difficulty adjustment helps in difficulty reduction at a fast rate.
EDA has proved to be quite useful for Bitcoin Cash and has played its role in preventing a possible chain death (chain death refers to a situation in which there is lack of hashpower for mining required blocks for reaching next difficulty adjustment, thereby bringing the chain to a grinding halt.
The good thing about Bitcoin Cash is that it cannot die since it consists of EDA.
Network Capitalization and Trading Volume
If we look into these two aspects, we find that Bitcoin Cash still has to catch up to Bitcoin Segwit when it comes to network capitalization. However, if we look at the trading volumes then we find that BCH has already surpassed BTC in many ways and on Aug 18 & 19 has had trading volume that is over $3B each day.
Role Bitcoin Cash is Playing in Supporting BTC Volumes
The fact that Bitcoin Cash is still new with not that established trading system in place, many who are interested in purchasing Bitcoin Cash are using BTC for buying it. As such, demand for Bitcoin Cash is resulting in greater Bitcoin Segwit volumes also since Bitcoin Segwit has the rails for deposits.
Let us look at an important detail which consolidates this fact. If we look at the trading volumes for Bitcoin Segwit, we find that from total trading volume of $2.6 billion, about 30% is because of BTC-BCC trading taking place of different exchanges (like Poloniex, HitBTC, Bittrex, Huobi, Bitfinex, etc.) on certain days.
Bitcoin Cash - Mining and Transaction Trends
In the last week, the Bitcoin Cash price has increased considerably, making Bitcoin Cash mining a lot more profitable to mine. In truth, the profitability is throttled back and forth because of difficulty adjustments which will hopefully settle at a more profitable point than Bitcoin Segwit over time.
Additionally, uncertainty revolving around SegWit2x as well as the possibility of one more fork of BTC has made many shifts towards Bitcoin Cash. As such, transaction volumes are also increasing for Bitcoin Cash with many single blocks clearing for more than 37,000 transactions.
We can expect more people to shift towards Bitcoin Cash in case BTC's scaling prospect gets stalled another time. In my opinion, we may not have SegWit2x because Bitcoin Cash solves this need. I could be wrong.
Bitcoin Cash Price Analysis
Good news for Bitcoin Cash supporters is that price of Bitcoin Cash is now around $628 on 8/26/17 (after breaking out of the $300 rut) with $10.4B network cap and has been able to gain the 3rd spot (by pushing Ripple down from its 3rd spot) in terms of network cap rankings. At this level, it has become more advantageous to mine Bitcoin Cash instead of BTC blockchain when the difficulty is favorable to Bitcoin Cash.
Future Integration of Bitcoin Cash
Another promising news item for Bitcoin Cash is the announcement by Coinbase that it will integrate some support for Bitcoin Cash by January 2018. At that point Bitcoin Segwit stored on Coinbase before August 1 will be credited to all the account holders. Whether or not Coinbase users can trade or just sell Bitcoin Cash is unknown at this time.
Similarly, Blockchain.info will be disbursing Bitcoin Cash holdings to its wallet users within the coming eight weeks.
Likewise, BTC.com (another cryptocurrency wallet) has created a recovery tool which will let BTC token holders to access as well as recover their Bitcoin Cash.
Thus, it is quite clear that Bitcoin Cash is moving ahead at a fast pace and we can expect more from Bitcoin Cash in the near future. In a recent interview, Roger Ver has said that he has not sold his BTC for Bitcoin Cash but this could change at any time. Right now 1 BTC can buy about 7 Bitcoin Cash. Follow me on Twitter for more developments. If you would like to see more content like this, please upvote my Steemit post. Thanks.
*The above references an opinion and is for information purposes only. It is not intended to be investment advice. Seek a duly licensed professional for investment advice.