You are viewing a single comment's thread from:
RE: BTC - Not out of the wood (yet) - Episode 2
There's another (less) long-term channel that may come into play (as potential support) very soon, as well (blue lines with purple dashes highlighting the center line).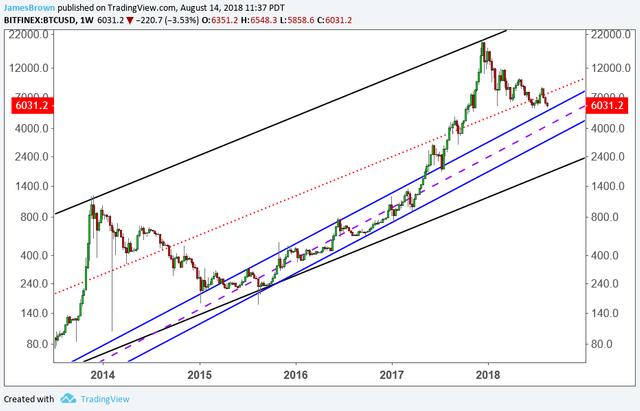 Potential pivot opportunity is in order...
That shared, I agree that the odds aren't low that it tests the major channel projection low in that $3,000 ~ 4,500 price range. What is "favorable"? I wish I knew, but, with the ETF approval seeming more and more likely NOT to happen this year, I tend to lean towards your view.