We Achieved 180x return, Take Part in The Next Venture: Viola.AI.
Viola.AI Public Sale is LIVE!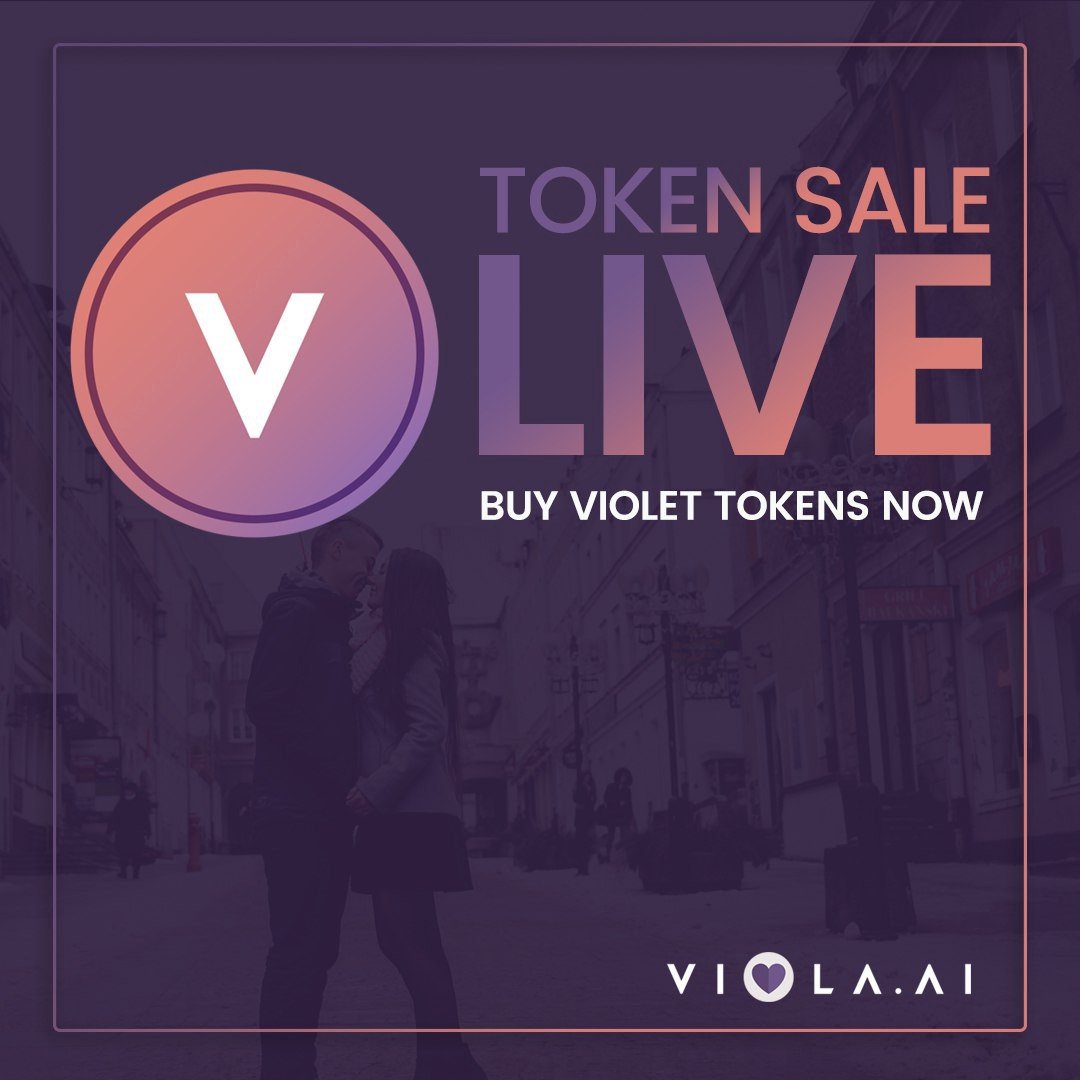 You can now log on to https://viola.ai to buy VIOLET tokens.
For your swift journey in our ICO campaign, here are some resources that you may find useful:
Transaction Record & Token Distribution
Please note that whenever you make a purchase of VIOLET tokens, an email acknowledgment will be sent to you minutes after making a transaction. The VIOLET tokens will be reflected on your Dashboard under the Transaction History section.
Token distribution takes place 7 days after the end of the Public Sale. Bonus Tokens, including token rewards, will be distributed 60 days after the end of the campaign due to the 60-day lockdown period.


Viola.AI The First Blockchain-Powered Relationship Registry & Love AI, Restoring Trust & Transparency in the USD800 Billion Love Industry. Get whitelisted at Viol today!
It's been a fulfilling and rich 7-month journey.
Let us take you back to those 7 months with these campaign highlights: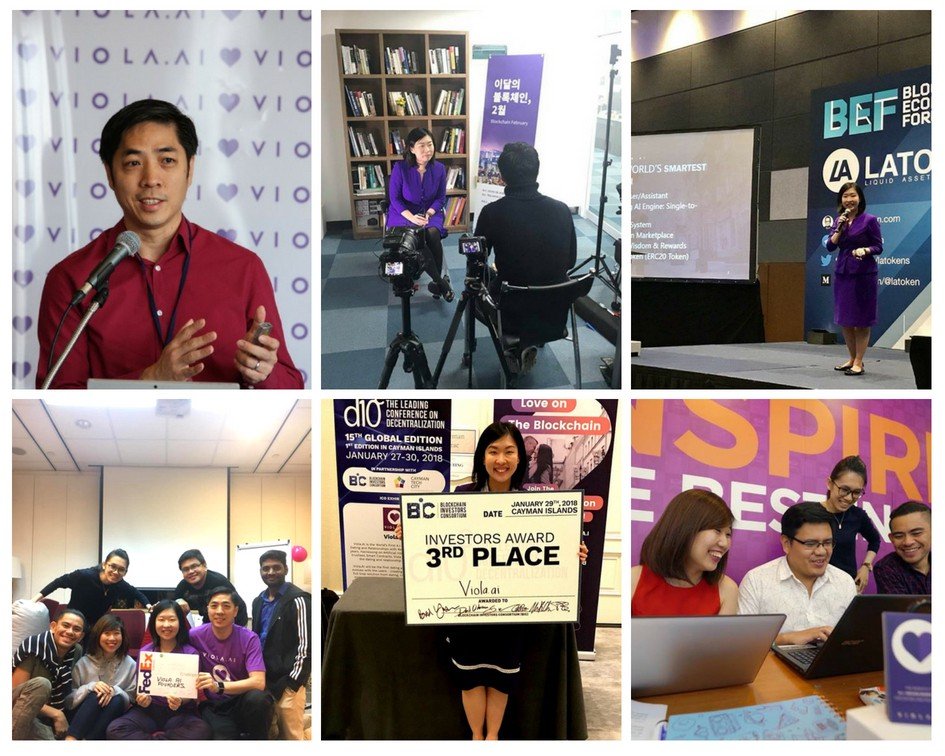 December 2017
We had a slow start on the 14th Dec in which we had only 2 sales on the first day with a project completely unknown to the world. Yet the team never gave up and fought hard to build up publicity and soon, day by day, the sales grew very quickly.
January 2018
We won 3rd place for the Investors Award at d10e ICO Pitching Competition.The project's momentum had continuously grown up to the point of closing the Pre-Sale, 5 days early with over 7.5 million tokens sold.
February
Forbes, CNN and many other international media were captivated by our 'most ambitious project' that led to global recognition of our brand. We recruited passionate Community Managers around the world to develop localised strategy for our diverse community.
March
The crypto market rapidly turned south on the day of our initial public sale, which led us to pause the ICO. Despite the unexpected circumstance, 90% of the public sale contributors decided to 'HODL' and stay on with the project — a testament of faith in Viola.AI that we will never forget.
April
The blockchain element in our project has evolved from the 'Real-ID' to the 'REL-Registry' ('Relationship Registry') — the world's first verifiable and decentralised ID and relationship status on the blockchain. With this strong verification system, we aim to build the largest single women database worldwide.
May
We confirmed our partnership with AI Singapore (a national programme supported by the Singapore Government) and Singapore Management University. Our first Media Conference in South Korea brought in plenty of media coverage, including Forbes Japan.
Presently
Viola.AI MVP was launched to the 'Alpha Club', our exclusive community of early supporters and contributors in our project. We have launched the Public Sale, keeping up to what we have promised YOU — our community and Alpha Club members that it will be done so, latest by June 2018.
---
Viola.AI MVP is launched! Let's hear from some of our Alpha testers!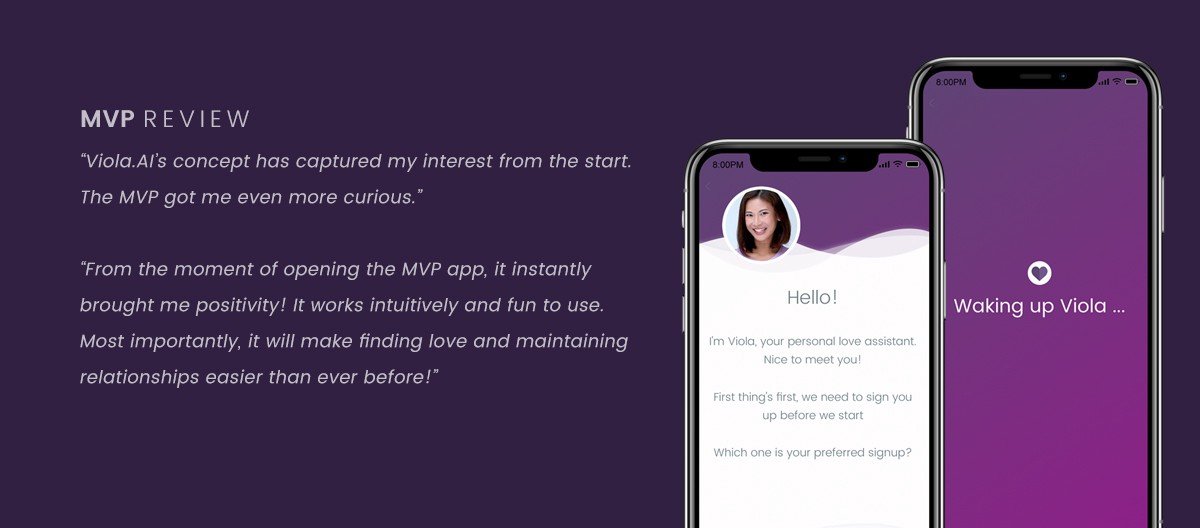 ---
A Special Message from Viola.AI Team
Over a decade ago, we believed in the idea of a modern dating agency based on the mission to be "the most effective dating service." We started out with limited capital, a tiny market and we took it to regional company with over 180 times return of the initial capital.
We are now at the beginning of a new era with more resources and a USD800 billion blue ocean market. Viola.AI will revolutionise the combined dating and relationships market and be a big win for all stakeholders.
We welcome you to join us in this new rewarding journey.
Support Viola.AI HERE.
---
Don't miss out on the chance to be a part of Viola.AI!
Brought by a team that has turned a 2-persons team into a regional dating powerhouse with 180x return!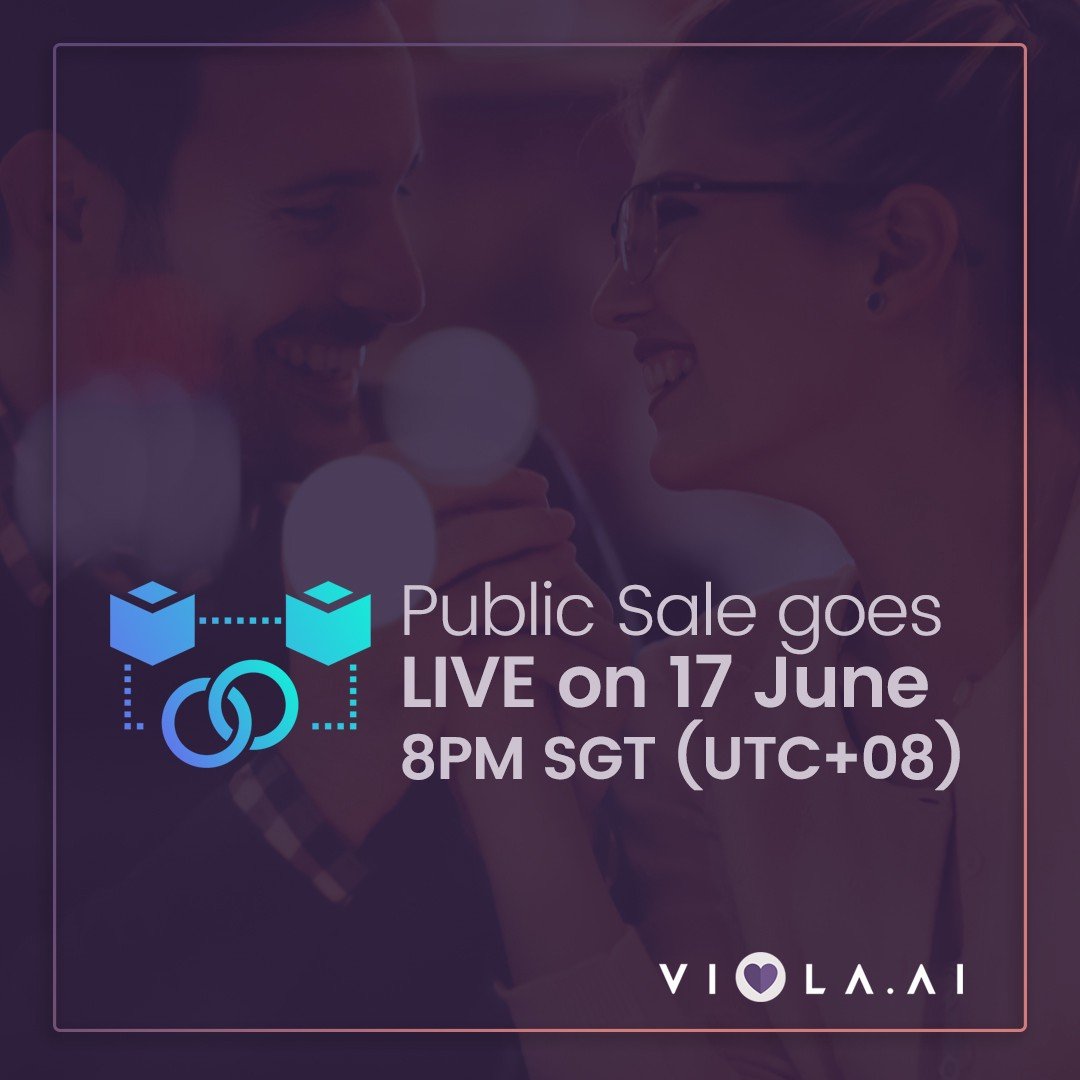 ICO starts on Sun, 17 June, 8PM SGT!
Check your respective timezone: Central European Time — 1pm, Sunday 17 June US West Coast (California) — 5am, Sunday 17 June US East Coast (New York) — 8am, Sunday 17 June
Join us in Restoring Trust and Transparency to the US$800 Billion Love Industry
View Your Dashboard HERE.
---
Important Update
USD to Ether Minimum Exchange Rate, Now Fixed at USD500
All contributors are protected from losing out to crypto market fluctuation. We will compare the exchange rate at 1) the time of purchase and 2) at the end of ICO, and take the higher rate so you will get more VIOLET tokens.
Should USD to Ether exchange rate fall below USD500, we will take the minimum rate of USD500 to be the exchange rate.
Helpful Links To Get You All Ready to Buy VIOLET Tokens!
1. Join our whitelist now at https://viola.ai/
2. Have you done your KYC?
You can purchase VIOLET tokens BUT only KYC-approved users can receive VIOLET tokens.
Complete yours now. (How to KYC? Read the guide here: http://bit.ly/viola-ai-kyc-whitelisting)
3. You're all set! We accept ETH, BTC and Fiat. How to buy with ETH: ETH Buying Step-by-Step How to buy with BTC: BTC Buying Step-by-Step How to buy with Fiat (Credit card via Paypal): Fiat Buying Step-by-Step
Like what you read? Give Christina Thung a round of applause.
From a quick cheer to a standing ovation, clap to show how much you enjoyed this story.



Group Head of PR & Partnerships at Viola.AI | Netflix, films and music enthusiast | Travel junkie and a proud Hufflepuff | christina@viola.ai
---
Posted from my blog with SteemPress : https://indie-music.com/im/viola-ai-public-sale-is-live/
---