On March 19 and March 30, the BTC hashrate bottomed out at about 22 mil TH/s. Both dates were very significant medium-term bottoms, followed by rises of about 20% and 45% respectively. Since then, it topped off at about 43 mil TH/s.
The following math shows that we are currently a smidge above what would be the .618 retracement of the hashrate using that obviously key level as a bottom: 43-22=21 ... 21*0.618=12.978 ... 43-12.978=30.022
Here it is visualized(right-click and "open in new tab" for full-size):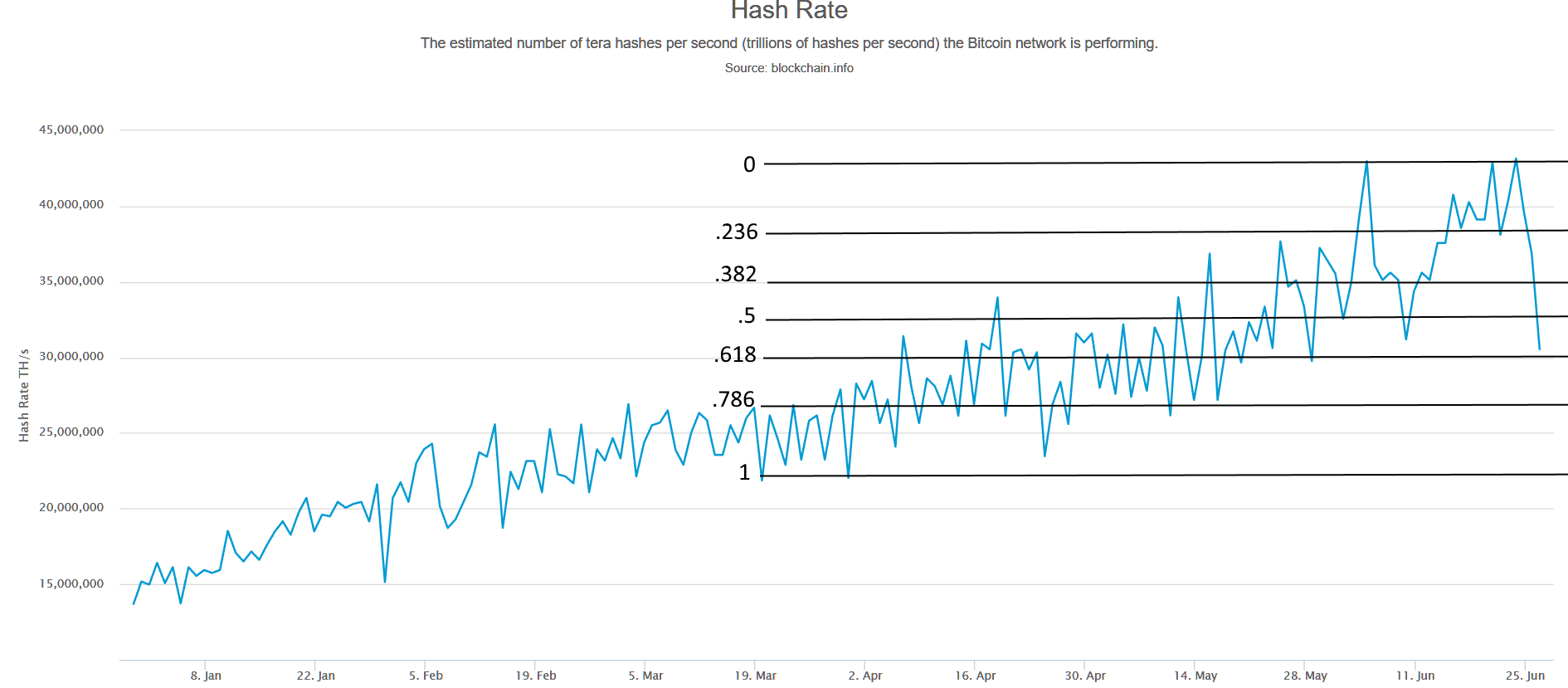 BTCUSDSHORTS and BTCUSDLONGS are going as I have been foreseeing, however the price action has yet to correspond with the movements. Unfortunately because I've been overly confident in crypto for too long and I refused to sell at losses until life and people have forced me to, I've now got to sell half my portfolio at the absolute bottom after taking about 90% losses on most of my investments from last year, while being one of the few that almost knows for a fact that we're finally heading up from here.

"Better luck next time," I guess.
Still live on twitch most of the time, by the way.
 -Tom(@MyEmpireOfShit) Twitter | Tradingview | YouTube | iDC INC's twitter | Facebook | iDC INC's Facebook