During an interview released today for CNBC's Street Signs Asia, Tom Lee returned to reaffirm the principle that cryptocurrencies are assets that measure the value of networks and, therefore, this in a certain sense unites them to the titles of large companies technology. Lee also answered questions from those who, from the audience of the event, asked him about his forecast on the bitcoin price, which he sees, in his opinion, a new high of 25 thousand dollars by 2022; according to the FGA co-founder, this forecast, which is the result of an analysis of the five-year bitcoin trend released in 2017, is still easily achievable and is essentially based on the analysis of the mass accession process to cryptocurrencies. In practice it is sufficient that the number of people who use bitcoin continues to rise to increase the price, the peak of 25 thousand dollars expected two years ago is the result of an analysis that envisaged the doubling of users who use bitcoins in the turn of the following five years.
According to the analyst, in 2017 BTC users were estimated at half a million people so it is necessary to become at least 1 mln because the forecast of a new maximum of 25 thousand dollars is realized; if the evaluations of Tom Lee were correct I dare not imagine what the prices will be when there will be 1 billion people in the world who will use bitcoins, a figure that today may seem astronomical but that if we consider that in the world there are more than 3 billion people in the world they are non-bankable subjects, but rather realistic. Lee then further argued his point of view by stating that:
"We can make an analogy with the performance of FAANG shares (Facebook, Amazon, Apple, Netflix and Google); 70% of their return from public listing is explained by the growth of the global Internet in that time period. In other words, it's a LOG function of Internet growth, and that's how cryptocurrencies will work"
Immediately afterwards Lee reiterated that he is still strongly bullish on bitcoin and to consider, despite the undeniable growth that the market has had in recent years, the current moment as the first phase of the spread of digital resources that are destined to become, in the future, a class of consolidated activity as they begin to collect the liquidity of large institutional investors. The interview ended with a brief analysis of the current situation, in which Lee states that, after the jump in the first two quarters of this year, bitcoin will have to consolidate profits before it can take a new leap and realize its forecast of a new peak in the area 25 thousand dollars.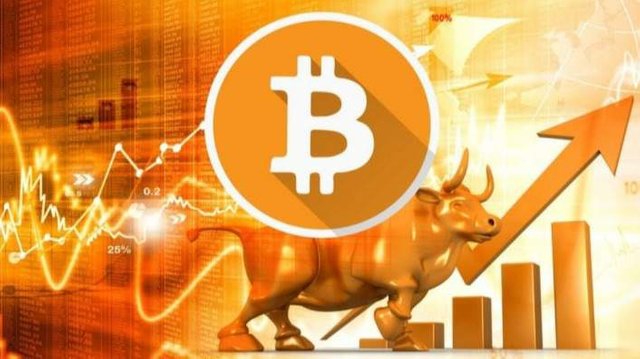 Posted using Partiko Android