If you are fed up with the US-China trade war, don't skip this post! Because yoy may lose the real valuable information in the news rush and sentiments on the propaganda.
The US President slapped a new 10% tariff on a further $300 billion in Chinese imports labelling China as "currency manipulator" after the country responded by lowering the Yuan to a 10-year low.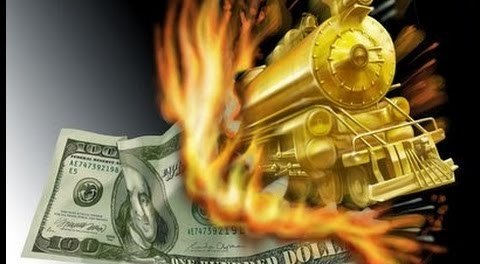 image source
And no one is speculating this to stay here, there would be more from both sides; a serious war between two major world economy giants can result in many things:
economic recession
devaluation of stocks
real estate market crash
but I want to mention this: Gold prices and alternatively, Bitcoin
Gold shot up to its all time highs during the 2008 financial crisis in response to worries that the United States would default on its debt. Overall many believe When gold prices are high, the economy is in crisis or inflation. When they're low, the economy is healthy.
This isn't a new thing; After the 1929 stock market crash, many investors started redeeming fiat money for its value in gold. The U.S. Treasury worried that the United States might run out of gold. part of Nixon's decision for detachment of Gold and USD value was sourced from this event.
Gold/BTC correlation; possible or irrelevant?
I prefer to say irrelevant, but I can't ignore the fact there are common causes for their dramatic price changes, which one is world's economy uncertainty.
Bitcoin has proven it gains value each time traders see global risk on assets like stocks and fiat hedges when worries of global recession is on the horizon.
So your BTC holdings may play a vital role in leading you out of the next recession. But this should be also noticed if a recession occurs and stays for a long period of years, a heavy crash in such communities prices will be probable, as struggling hodlers may try to liquidate them to save their more important assets under debts, like mortgage houses.