my bullish plan for Bitcoin starts soon!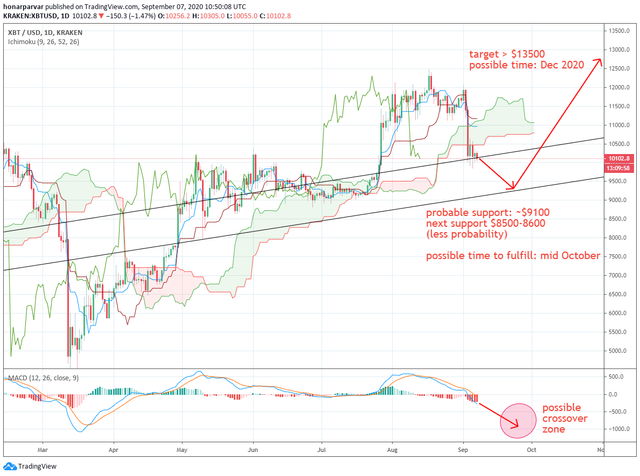 this is how I feel about Bitcoin BTC
there will be a probable crossover in MACD in mid October and depending on how sharp the move would be, $9100 or $8500 (less probable) supports will act.
I'd like to have your comments to correct my point of view, learn more and trade better. we are learning everyday.
this is not a financial advice or trade signal; just a point of view to share and learn from others'. good luck