How long Bitcoin's sideway price lasts?
Bitcoin has been trapped in a price range for almost 2 months... $9k channel... and many feel bored with that. well, some may not! but how long do you think it can last??
look at below daily chart of BTC: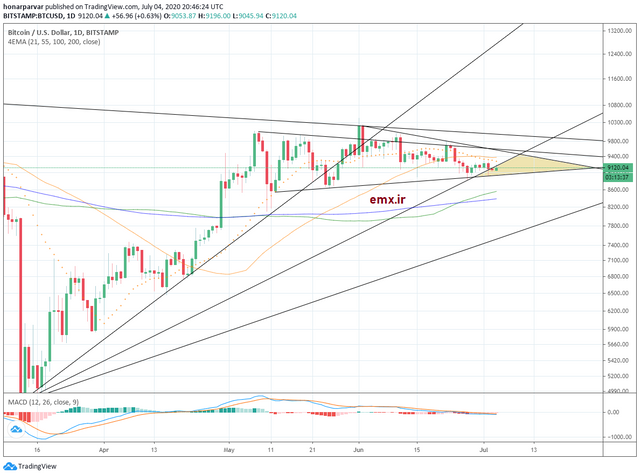 the high lighted triangle which last two candles have entered, seems to be a reasonable answer to this question. both support and resistance levels on the top and below, have been touched for several times. they are credible but not unbreakable!
anyway, this chart brings me to the belief, Bitcoin may probably (of a higher probability ofcourse) stay in the ranging fluctuations for more days, almost till 20th July.
I may republish my posts on my other social media accounts; everywhere @honarparvar