altcoins are hot, here are my picks and price analysis
while bitcoin is going side for many weeks, some altcoins have gained beautifully and some still look promising.
I watch and trade below altcoins:
Stellar
Stellar is a great coin regarding the fundamentals of a blockchain. so don't forget it for long runs. for short/mid term tradings it also performed great in past weeks.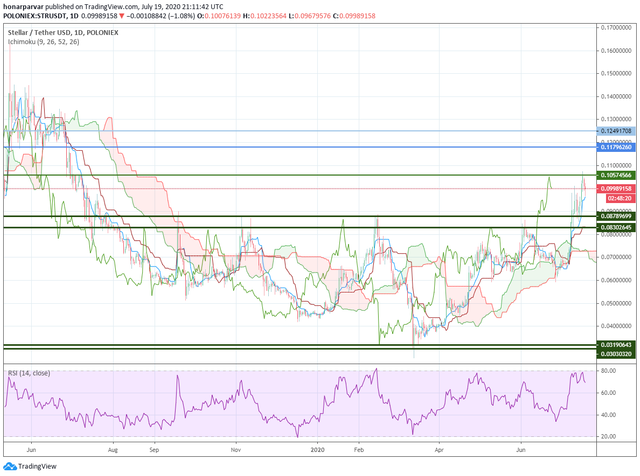 I saved my first TP @0.105 and there seems to be a nice pull back so I will buy back and wait for 0.117 and later 0.124
you may consider 0.11 another mid level for taking profit.
set you SL every time slightly below last resistance which performs as support then.
iExec - RLC
RLC is another good altcoin which you may hear more from it in future. having some great deals done with giant tech companies recently, they have brought blockchain in to serious businesses.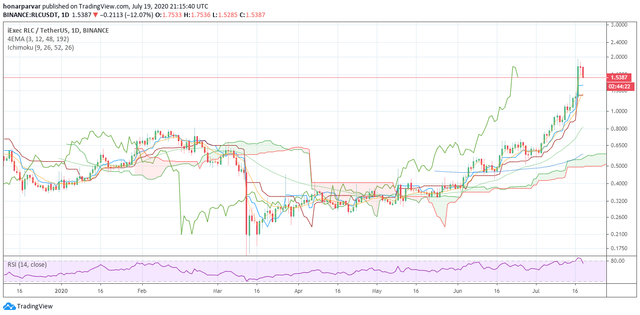 at the moment the price seems very over bought to me, so I may buy in when the price touches (if) the EMA 48 on daily chart which might be around 0.8845 at that moment.
ChainLink
LINK is a great blockchain too. again the price seems overbought at the moment, so I may buy back in again if it touched 6.5 USDT level again.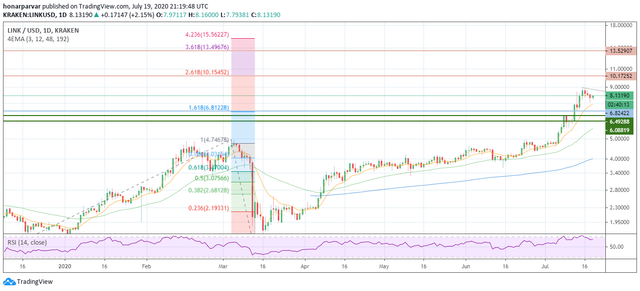 all the support and resistances I can imagine for SL and TP levels are marked in the chart.
What other altcoins do I watch?
I watch Cardano,
Ethereum,
XRP,
LITECOIN LTC,
BITCOIN CASH BCH,
MONERO XMR,
EOS,
NEO,
LISK LSK and
SIACOIN SC
I will post more about them soon.