This couple of weeks ago, the threat of N. Korea against US territory Guam has piling and many people are worried that what may possibly happen anytime from now. I also mention in my article that including me and my wife who has the plan to visit Tokyo suddenly canceled our booking and flight for this reason which you can read here. In just last couple of minutes we change our mind and choose to go to an isolated island far from the east, Maldives.
United Nations Sanctions
Last September 11, 2017, the United Nations Security Council passing the toughest sanctions against North Korea in response to the country's tests of an h-bomb. Last week the vote was unanimous, China and Russia agreed to sanctions after the United States revised an earlier draft calling for a complete oil embargo on North Korea. The sanctions cover over 90 percent of North Korea's exports including coal, iron, ore, oil, and even seafood.
Meanwhile, the Trump administration is considering placing nuclear weapons on South Korean territory. The ninth sanctions resolution adopted by the UN Security Council concerning North Korea's nuclear and ballistic missile programs since 2006. It includes an outright ban on textile exports and a cap on crude imports to the country both of which will undoubtedly impact Beijing considering China sends North Korea most of its crude oil and about 80 percent of textile exports from North Korea go to China as well.
Additionally, the resolution imposes a ban on condensates and natural gas liquids a capitalization of 2 million barrels a year on refined oil petroleum products and will limit crude imports to their current levels an earlier version. A little bit more extreme but it was clear China and Russia would not go along with a resolution which included an outright embargo on oil imports to the country and sanctions which personally targeted North Korean leader Kim jong-un as you can imagine.
However, Pyongyang is not happy about these sanctions releasing a very strongly worded warning before the vote even took place stating the "Forthcoming measures to be taken by the DPRK will cause the U.S. the greatest pain and stuff it had ever gone through in its entire history adding the world will witness how the DPRK tames the U.S. gangsters by taking a series of actions tougher than they have ever envisaged.
N. Korea Bitcoin Funding
Meanwhile, N. Korea is finding his way through a Digital Currency like Bitcoin. Although some said it is only the US government who is imposing this matter, that the US really intention is to make Bitcoin price deflate by making this fake news. But it makes sense to me that N. Korea is doing it. According to CNBC;
Bitcoin mining — a new way for North Korea to make money. North Korea appears to be funding itself with bitcoin, according to a recent report. Recorded Future, an intelligence research firm backed by Google Venture and In-Q-Tel (a venture capital firm funded by the CIA), reported that North Korea began "mining" bitcoin on May 17 and could be using the digital currency to generate income for the regime.
"We weren't able to determine the volumes, like how many bitcoin they can generate per certain time period. We could just see activity," said Priscilla Moriuchi, the director of strategic threat development at Recorded Future.
"First [hypothesis] is that the activity is sponsored by the state, as a way to generate funds for the regime," said Moriuchi. "The second hypothesis is that it's an individual user, among this small sliver of leaders and their families who have access to the internet."
Source: https://www.cnbc.com/2017/09/13/bitcoin-mining-a-new-way-for-north-korea-to-generate-funds-for-the-regime.html
What is your thought regarding this matter of how will it affect our beloved Crypto Bitcoin... Please comment down below?
Thank you reading my blog
---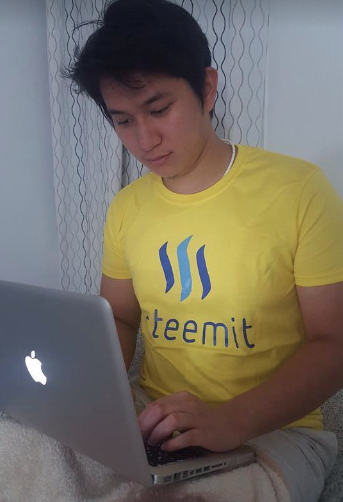 ---
Please upvote, resteem and follow me, thank you.